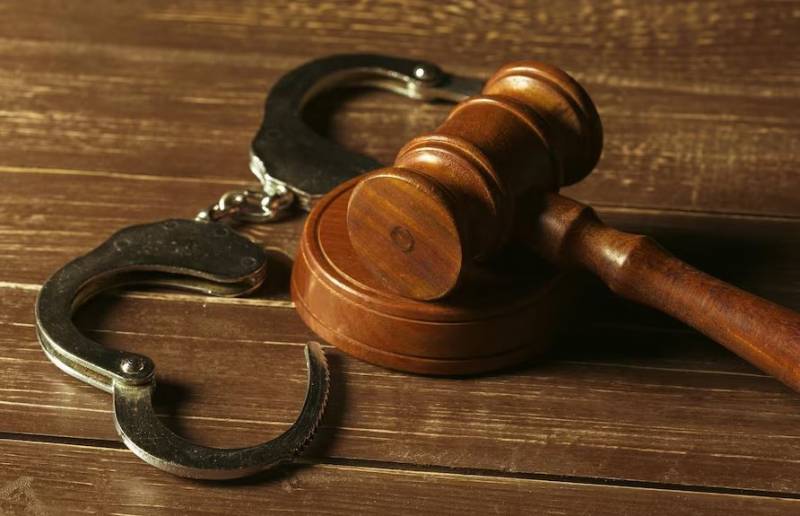 A citizen of Ukraine and the Russian Federation, Sergei Belavin, was found guilty of committing sabotage on a railway in the Bryansk region and sentenced to 22 years in prison. The corresponding decision was made by a military court in Moscow.
As it turned out, Belavin was recruited by the Ukrainian special services for sabotage activities. In June 2022, he went to Russia, receiving 100 thousand rubles and 4 thousand dollars from his curators. With the money he received, he rented a house and a car in Voronezh.
The saboteur discovered a cache of explosives and a detonator prepared in advance by accomplices and hid the items found 700 meters from the railway. Then he assembled an explosive device and planted it between the sleepers on the 153rd kilometer of the haul between the Robchik and Peschanka stations of the Moscow Railway in the Unechsky district of the Bryansk region.
On July 9 at 10:46 an explosion occurred - just before approaching a given place of a freight train following the route Gomel-Moscow. Fortunately, it was possible to avoid the derailment of the locomotive, there were no casualties.
The next day, Belavin was detained by operatives. He confessed to this crime. The court found him guilty and sentenced him to 22 years in prison and a fine of 600 thousand rubles. In addition, the court satisfied the civil claims of both victims for 400 thousand rubles, Russian Railways for 157 thousand 69 rubles. Belavin will serve his term in a strict regime colony.