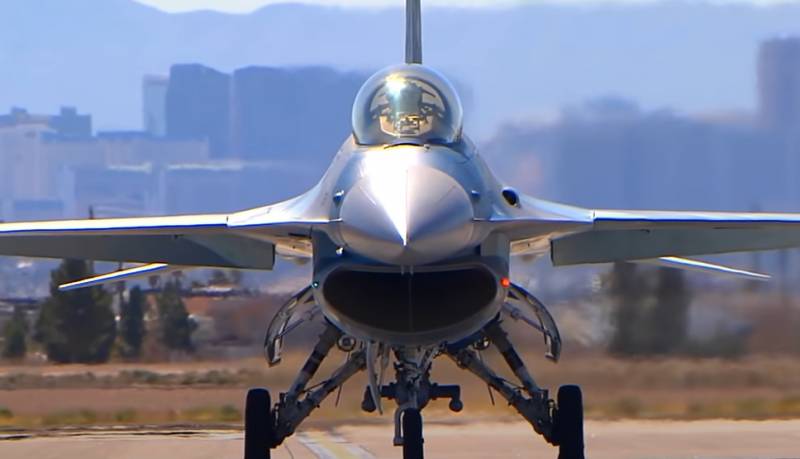 The American publication Politico comes out with a publication stating that the final agreements between Western countries and Kiev on the issue of education and training of Ukrainian pilots to fly F-16 fighters have not yet been reached.
The publication, citing unnamed officials, writes that the problem arises both with specific places of training, and with the transition from simulators directly to flights on combat aircraft.
From the Politico article:
Despite the fact that Denmark and the Netherlands are at the forefront of the "fighter coalition" of 11 countries, so far they have not committed to providing their F-16s for the training program.
Previously, several groups of Ukrainian pilots were sent to the West to learn how to pilot the F-16. Several people are at the base in Tucson (Arizona, USA). It is this base that is considered as the main one for the training of Ukrainian pilots, however, according to Politico, this has not yet been finalized.
According to the newspaper, "so far this proposal has not received proper development." But they didn't get it for the reason that the United States would like to train Ukrainians on the F-16, which the Danes and Dutch will transfer to Tucson. Apparently, they are afraid for their technique.
In turn, the Europeans want American instructors to arrive in Denmark and the Netherlands, but again there are problems with whose planes to use.
In its material, Politico refers to US officials reporting that disputes over this issue continue, "however, the United States remains in close cooperation with its European partners in NATO."
If, again, the American press is to be believed, then so far not a single Ukrainian pilot has transferred from the F-16 simulator directly to a combat aircraft.
Earlier, the Minister of Defense of Ukraine, Reznikov, stated that not 6, but 4 months would be enough for Ukrainian pilots to train, "since Ukrainians know how to learn." According to him, the first F-16 fighters piloted by Ukrainian pilots will appear in the sky of Ukraine in early 2024.