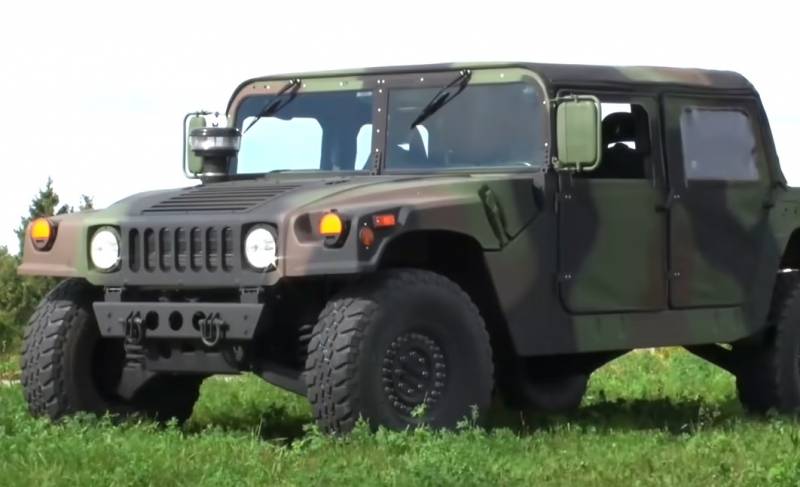 The US Embassy in Belgrade announced on social media that the delivery of 66 of the 118 previously purchased AM General HMMWV armored vehicles has been completed. The rest of the same type of vehicles should be transferred to Serbian troops in 2024.
As indicated in the Altair publication, deliveries are carried out under a commercial contract. The deal was announced on December 28, 2021 by then Defense Minister Nebojsa Stefanović. He noted that the Serbs would pay for 66 HMMWV from their own funds. The vehicles will join a fleet of 40 HMMWVs previously donated to the US. Between 2012 and 2017, Washington provided more than $7,5 million worth of equipment.
HMMWVs are used both domestically and in peacekeeping operations outside of Serbia. They are in service with the 72nd Special Operations Brigade from Pancevo and the 31st Infantry Battalion from Zajecar of the Army Brigade. Most Serbian HMMWVs have been upgraded at the facilities of TRZ (Tehnički Remontni Zavod) in Čačak. They are armed with a Zastava M87 cal. 12,7x108 mm, that is, a copy of the Soviet NSV.
A video released by the US embassy shows a military unit in Pančevo. The cars delivered there are made in two versions - lightly armored four-seater M1151 and unarmored M1152 (2 people can be accommodated in the front cabin, and cargo or a maximum of 8 passengers can be transported in the transport compartment).
Like the previously donated vehicles, the new HMMWVs will also be armed with the M87 machine gun.