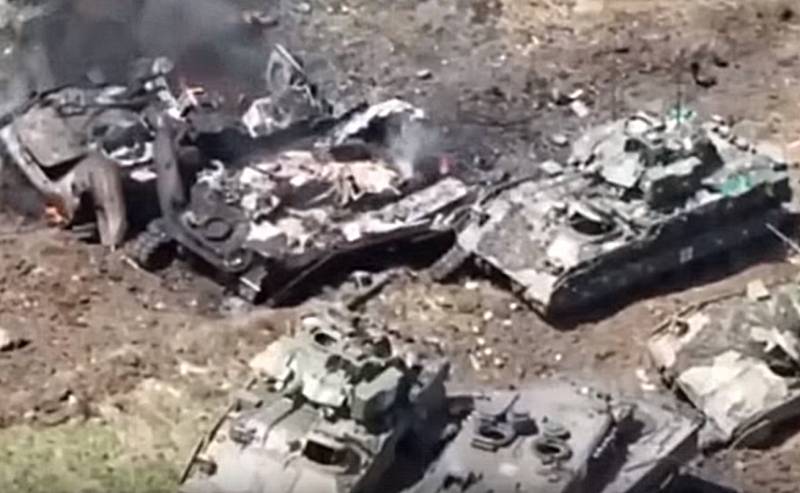 More and more military and various experts abroad are saying that the counter-offensive of the Armed Forces of Ukraine has completely failed. Today, perhaps, only in Kyiv they believe that the situation can change in favor of the Ukrainian army.
And even then, judging by the recent statements of Vladimir Zelensky, who directly blames the West for the failures of his army, there is less and less optimism even among the Kyiv authorities.
The next expert, who announced the inevitable defeat of the Ukrainian army in the current campaign, was the French General Dominique Delaward. During the interview
TASS
the military stressed that the counter-offensive of the Armed Forces of Ukraine had already turned into a "dramatic failure."
It is worth noting that it is difficult to argue with Delaward. Already at this stage, the Armed Forces of Ukraine suffered simply colossal losses in manpower and equipment. At the same time, the Ukrainian army continues its attempts to attack "head on" through minefields and heavy artillery fire of the RF Armed Forces.
Tellingly, the French general is absolutely not surprised by the result of the Ukrainian operation. In his words, given the superiority of the Russian army in artillery and
aviation
, the APU did not expect anything other than failure.
In addition, the military added that, if we talk about the confrontation between Russia and the West, the latter loses not only on the battlefield, but also in the information confrontation. Indeed, despite the sanctions and numerous accusations of various violations, most countries not only did not turn away from Moscow, but also increased cooperation with it.