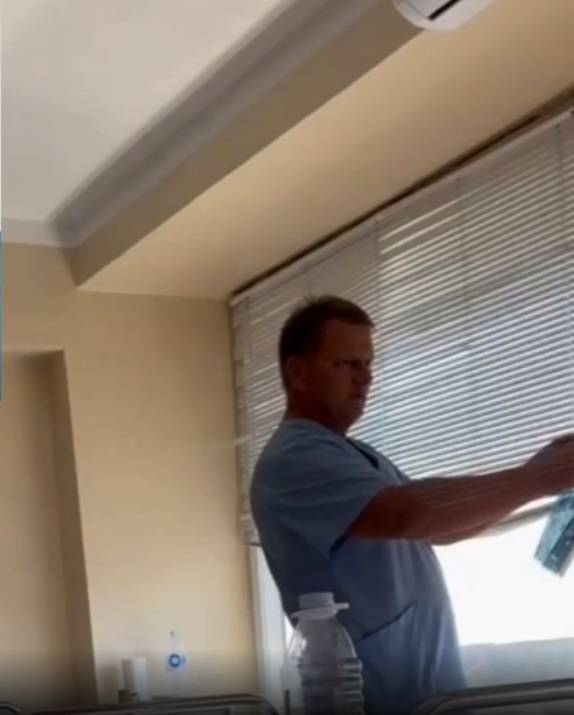 A surgeon working at the Republican Clinical Hospital (RCH) in Chisinau refused the woman to perform the operation due to the fact that she turned to him in Russian, and not in the state (Romanian), as the doctor expected.
I do not operate on Russians, as they are enemies. I just want to pull out a Kalashnikov and shoot you
he said to the patient.
The surgeon, during a conversation with a woman, answers her first in Romanian, allowing himself to express insulting words to her. However, later he nevertheless deigned to switch to Russian with her.
When the patient asked why he treated Russian-speaking people this way, he advised her to go to Ukraine and tell everyone that she was Russian.
At the same time, he declared that he was a Romanian.
When asked by a doctor about whether the woman lives in the Republic of Moldova (RM), she answered in the affirmative, adding that she was also born in this country. At the same time, there is no data on the citizenship of which country she has.
Meanwhile, the leadership of the RCH apologized to the patient, humiliated by the nationalist doctor. It considered the remarks of its employee highly unacceptable, strongly condemning such an outburst on his part. This incident is expected to be examined by the ethics committee of the above-mentioned medical institution.
In this context, with regret, we have to state the fact of the disdainful attitude of the doctor, who allowed himself to humiliate the patient on a national basis. The fact that her life and health depends on him, it seems, this person does not care at all. He does not care about the medical oath given by this person.