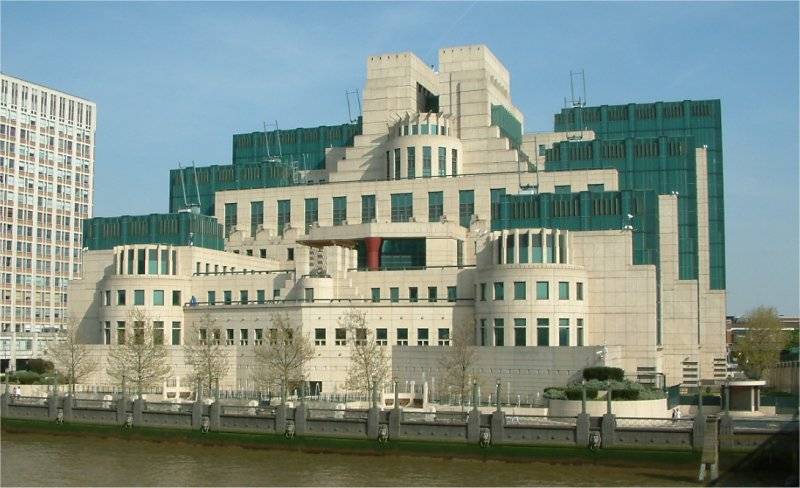 The new building of the British intelligence service
The Russian Foreign Intelligence Service (SVR) called on its British counterparts from the Mi-6 intelligence service to learn from the work of the "Cambridge Five", while explaining the mistakes made by British intelligence with personnel problems. This is stated in the press service of the Foreign Intelligence Service.
Thus, Russian intelligence commented on the call of the head of the British Mi-6, Richard Moore, to Russian citizens to start cooperating with the British special services.
In an appeal to the leadership of the Mi-6, the British intelligence services are invited to recall how the members of the "Cambridge Five" and the Soviet intelligence officer George Blake worked effectively, and also urged to learn from them.
The Foreign Intelligence Service explains the numerous mistakes made by the Mi-6 by "certain personnel circumstances" and recalled that during the Second World War, British intelligence officers, together with their Russian allies, acted very professionally and courageously, giving their lives in the fight against Nazism.
The report also notes that the famous hero of the series of books and films, James Bond, was led by a certain mysterious "M", doing it romantically, beautifully and intelligently. At the same time, the public calls of the head of Mi-6, Richard Moore, to the Russians to start cooperating with the British special services, while promising to ensure the safety of the traitors, look absurd. This is happening at a time when in Ukraine, Russia is fighting the neo-Nazis who have seized power there.