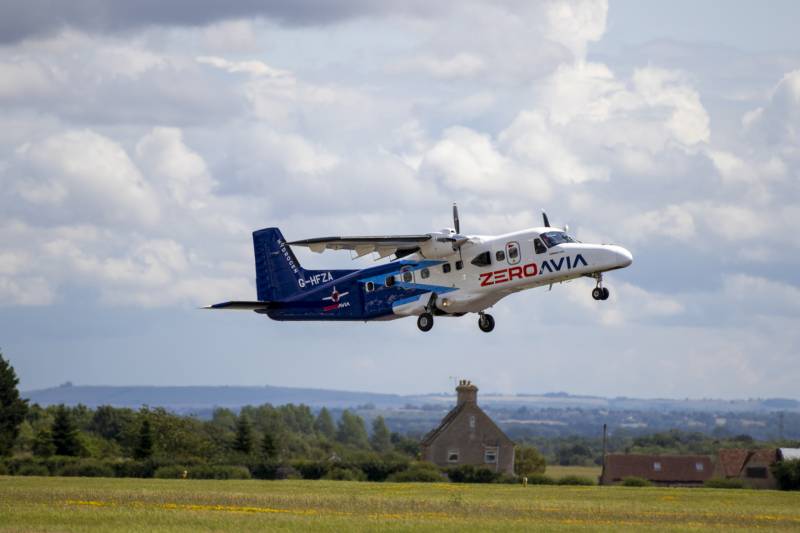 In the West, experiments are continuing to create aircraft with the so-called zero emissions. One of the leaders in the development of machines of this type is the British-American company ZeroAvia.
As stated on the company's website, the first stage of flight tests of the Dornier 228 aircraft was successfully completed the other day. The prototype, equipped with a ZA600 hydrogen-electric engine, performed a series of 10 flights at Cotswold Airport in Britain, the longest of which lasted 23 minutes. The maximum height to which the car climbed was 1,5 km.
On the opposite side of the wing, a conventional fuel-powered power plant was placed. Both types of engines developed the same power. In a number of cases, during the tests, the hydrogen-electric plant independently produced the necessary thrust.
ZeroAvia is making fantastic progress on pioneering zero emission flights and I want to congratulate them on another milestone completed by a successful flight test campaign
British Industry Minister Nusrat Ghani said.
Through this department, state support for the project is provided. As stated, during the operation of the aircraft, the only emission will be water with a low temperature.