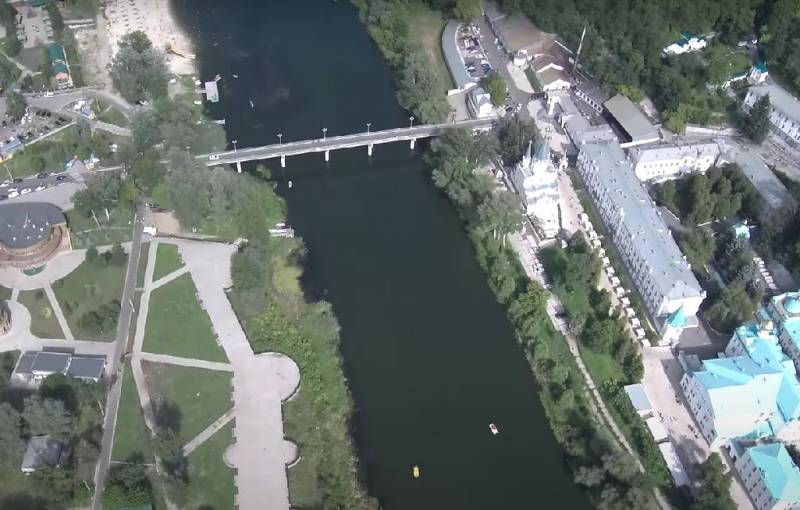 Special equipment and construction workers appeared at the Svyatogorsk Lavra. The Forpost Telegram channel writes about this, citing sources. It is reported that a bridge will be built in this area to run armored vehicles of the Armed Forces of Ukraine across it.
This route is of significant interest to the Ukrainian formations in terms of the delivery of military equipment across the Seversky Donets River from Slavyansk towards Svatovo and Kremennaya, where there is now a serious advance of Russian troops.
These construction works indicate that the Ukrainian command does not abandon plans to intensify hostilities in the direction of Svatovo-Kremennaya. Moreover, the situation there is now becoming less and less satisfactory for the Armed Forces of Ukraine.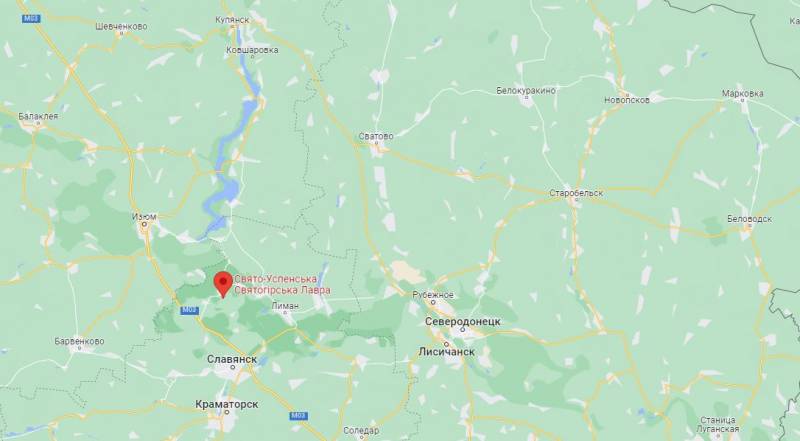 It would not be a bad decision for the Russian side to strike at the bridge under construction as soon as its construction is close to completion. In this way, it will be possible, firstly, to deprive Ukraine of wasted resources for the construction of the bridge, and secondly, to disrupt the transit of armored vehicles from Slavyansk in the northeast direction.
It should be noted that the Russian armed forces in the Krasnolimansky direction managed to significantly push back the Ukrainian formations, which the representatives of the military command of the Kyiv regime themselves were forced to indirectly admit. The reports of the Ukrainian General Staff regularly publish information about the offensive actions of Russian troops in this direction.