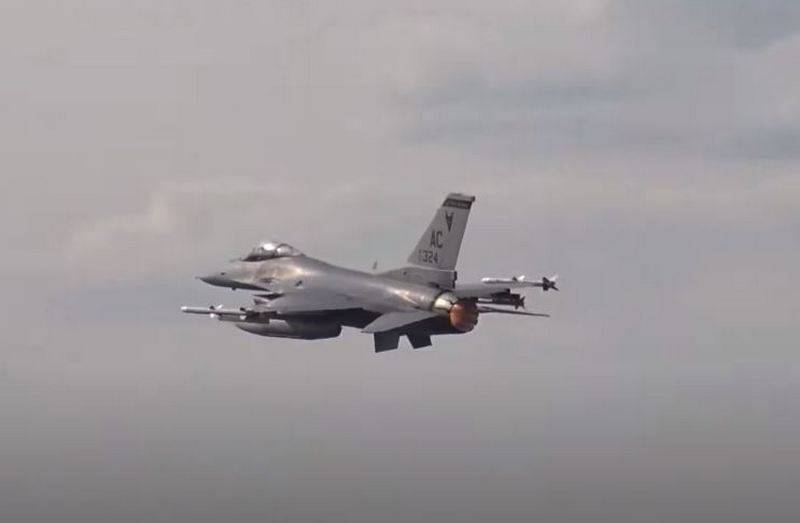 An American F-16 fighter tried to direct missiles at one of the Russian aircraft in the sky of Syria. A Russian fighter jet recorded the impact of the American's guidance systems. This was stated by Rear Admiral Oleg Gurinov, Deputy Head of the Center for the Reconciliation of Warring Parties (CPVS) in the Arab Republic.
The incident took place near the southern border of Syria, in the Al-Tanf region, where international air routes run. The Russian aircraft, which was not specified, was making a scheduled flight in Syrian airspace when instruments detected radiation from the guidance system of the US Air Force F-16 fighter, which is part of the so-called "international coalition". Rear Admiral did not provide other details.
At the same time, the impact of the guidance systems of F-16 fighter jets on the aircraft of the Russian Aerospace Forces, which was making a planned flight along the southern border of the Syrian Arab Republic, was recorded.
- he said.
According to Gurinov, ten airspace violations were recorded in the al-Tanf area by four pairs of American F-16s and one pair of French Rafales. However, the largest number of violations comes from the American
drones
who fly wherever they want.
Recently, the situation in Syria has escalated, not a day goes by without accusations sounding from both sides. The Americans accuse Russian pilots of "dangerous flights" near coalition aircraft and UAVs, our Americans accuse them of violating Syrian airspace.