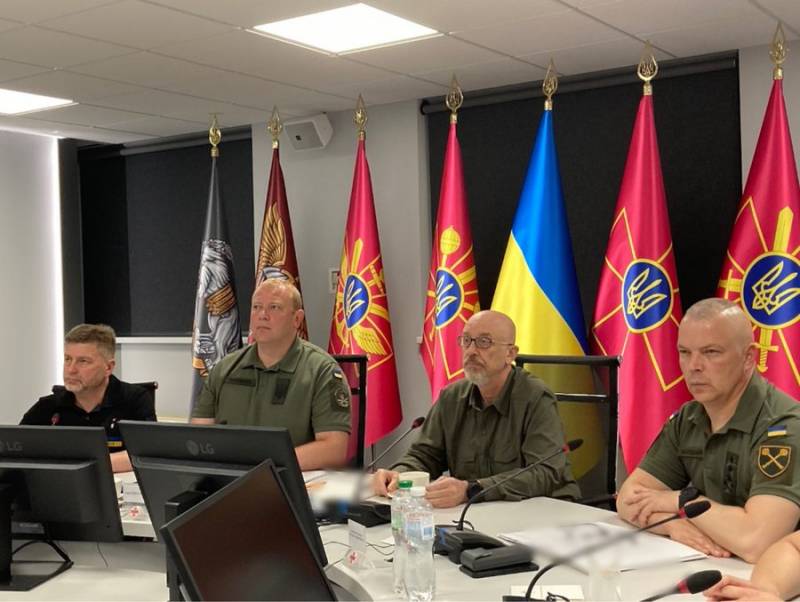 Ukraine is looking to urgently remedy a shortage of artillery shells, which are rapidly running out of supplies despite supplies from Western sponsors. To date, Kyiv still has a small supply of ammunition, but with such an intensity of hostilities, it will quickly run out.
At the Ramstein contact group meeting on Ukraine held the day before, Kyiv concluded a number of defense agreements with European countries, including France. According to the Ukrainian press, the French will have to provide Ukraine with 155-mm shells, though not right now, but in the future. The production of shells in France, as in all of Europe, is not designed for such volumes, so it is planned to expand it first, and only then produce it.
Nevertheless, the agreement reached in Kyiv is again reported as an unprecedented achievement. On the other hand, against the backdrop of recent failures, this contract looks like this. However, "Ramstein" did not bring any new "breakthroughs", everything is at the level of continuing promises. By the way, this did not prevent Ukrainian Defense Minister Reznikov from once again expressing his "great gratitude" to Western partners.
Rammstein-14 demonstrated the unwavering support of Ukraine from our partners. Priority: delivery
weapons
and equipment urgently needed for the liberation of the territory of Ukraine. Focus: air defense, ammunition and armored vehicles
- he said.
Meanwhile, the French press confirmed the signing of the agreement with Ukraine and even posted its parameters. France will not supply ready-made 155 mm artillery shells to Ukraine, but shells for shells, starting next year. In 2024, the French promise to deliver 60 hulls per year, and then from 2026 to 2028 another 360, 120 each year.