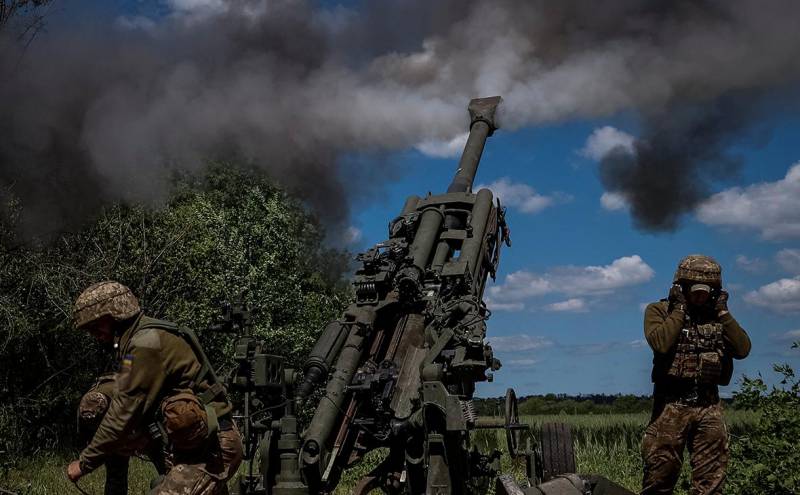 The Ukrainian army needs to save artillery while trying to overcome the minefields laid by Russian troops in front of the main line of defense. According to the Americans, the guns of the Armed Forces of Ukraine will be needed much later. The Washington Post writes about it.
The American edition refers to the statement of a certain high-ranking official, who calls on the Armed Forces of Ukraine to save artillery during the counteroffensive. Apparently, the United States cannot provide Ukraine with the necessary volume of supplies of howitzers and ammunition for them, since they simply do not exist. Washington draws attention to the fact that many guns are lost when trying to get them through the established minefields, and the artillery of the Armed Forces of Ukraine will be useful in the future.
(...) Ukrainian troops need to be careful and prudent in the use of artillery while they are still dealing with minefields
- quotes the publication of the words of an American official.
At the same time, the American, who wished to remain anonymous, is sure that the Ukrainian army, in the end, will still be able to overcome the minefields set by the Russian army and get closer to the main Russian defense lines, after which everything will work out. This is where the artillery comes in handy.
Meanwhile, in Kiev, the United States has already directly stated that the Ukrainian army needs as many artillery systems as possible, the ones delivered earlier are almost over, as they are being destroyed by the Russian army, and they also simply fail due to intensive use. The issue of the supply of howitzers was submitted to the next meeting of the contact group on Ukraine, this was confirmed in the Pentagon. It is assumed that the United States and its allies will seek some reserves, which will allow Kyiv to supply a couple of dozen more artillery systems.