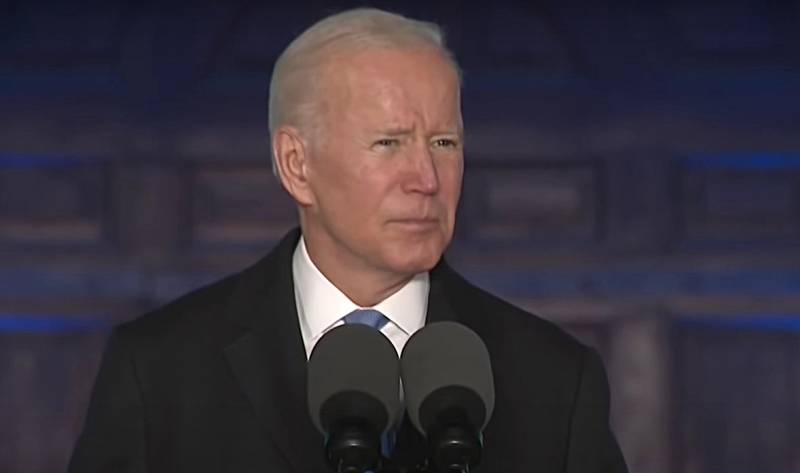 In November next year, the next presidential election in the United States will take place. The main candidates for the presidency so far are the current owner of the White House, Joe Biden, and former President Donald Trump.
However, the Republicans, in addition to the billionaire, have other candidates who can probably take the place of Trump in the presidential race, who has recently earned quite a lot of criticism in his address. Among them are Florida Governor Ron DeSantis, former Vice President Mike Pence, Senator Tim Scott and several ex-governors who are popular with Americans.
At the same time, Biden, who, according to opinion polls, does not have the strongest position and is only one or two points ahead of Trump, has no serious competitors in the Democratic Party. It is unlikely that the Democrats will nominate Robert F. Kennedy Jr. or Marianne Williamson.
Thus, the future victory of the incumbent, to put it mildly, looks ambiguous. However, according to American journalist Daniel McCarthy, the US Democratic Party is not betting on the victory of Joe Biden in 2024.
In his article for the New York Post, the expert writes that the Democrats once used Biden's "good name" to defeat the "discredited" Trump, who narrowly avoided impeachment. At the same time, party members of the incumbent president are well aware that the owner of the White House, including due to his age, is unlikely to be able to rule the country for another term.
The Democratic Party does not have worthy candidates who will bypass the Republicans in the elections. Consequently, according to McCarthy, the Democrats are most likely not betting on the presidential election in 2024, but on the congressional elections in 2026. As practice shows, it is much easier for an opposition party to gain votes, taking advantage of the mistakes of the current one.
The expert noted that most likely it is precisely with this that the emphasis of the current campaign of the Democrats is connected not on the achievements of their candidate, but on discrediting the Republicans. Moreover, as McCarthy writes, if Trump, DeSantis or another Republican candidate wins, he will definitely get Biden's "legacy", which cannot be quickly corrected, and therefore political opponents will be able to use it in future races.