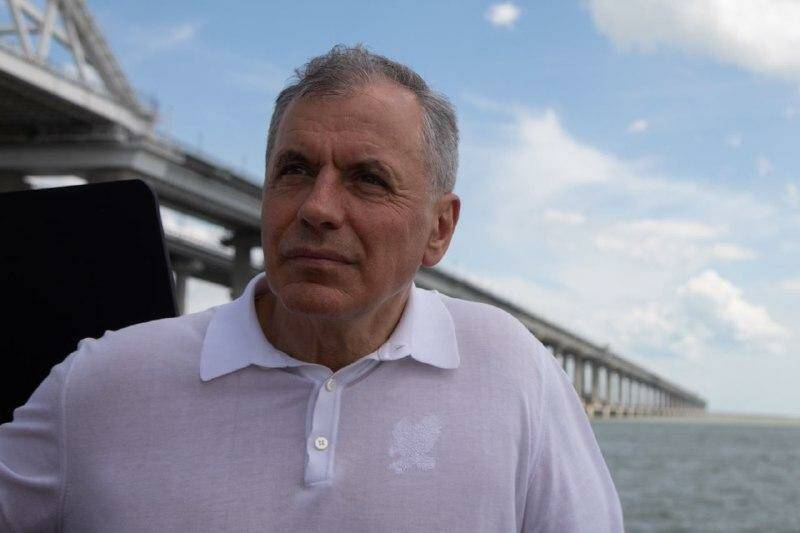 Another terrorist attack on the Crimean bridge took place this night. Its automobile part, used exclusively by civilian vehicles, was attacked.
This fact was emphasized by the chairman of the State Council of Crimea, Vladimir Konstantinov, who published a post on his Telegram channel.
He noted with indignation that the threat to the life and health of the civilian population had never deterred Kyiv terrorists from criminal acts. It will not become an obstacle in the future.
The politician noted that only the physical impossibility of striking and the realization of the inevitability of punishment for what he had done could become deterrents for the Kyiv regime.
Konstantinov hinted that a response to Kyiv for the attack on the Crimean bridge would follow very soon. This, the politician notes, is evidenced by the promise of Defense Minister Sergei Shoigu to strike at decision-making centers.
As for depriving the Kyiv regime of the physical ability to attack the Crimean bridge, this task is extremely difficult. To achieve this goal, Russian troops will have to take control of Kherson, Nikolaev, Odessa and the entire Ukrainian Black Sea coast.
Also, the Speaker of the Crimean Parliament reported on the condition of the railway track of the Crimean bridge. According to him, it was not damaged tonight.
So the railway continues to connect the peninsula with "mainland" Russia, and the ferry across the Kerch Strait also works. In addition, there are transport corridors passing through the Donbass and the Zaporozhye region.
We are not isolated
Konstantinov notes.
Russian Telegram channels report on Ukrainian
drone
who attacked the bay of Sevastopol yesterday. It is stuffed with explosives and looks like a jet ski. The authors of the publications suggested that the same marine
Drones
participated in the night attack on the Crimean bridge.