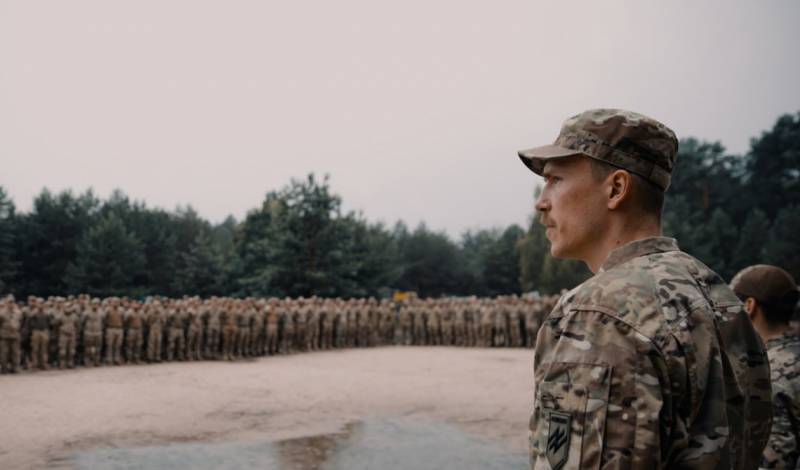 Today it became known that the leader of the Ukrainian nationalist formation "Azov" (a terrorist group banned in Russia), a few days after returning from Turkey, put on camouflage, received a service card
weapon
and went to the troops.
Officially, the Ukrainian side presented the appearance of Denis Prokopenko ("Radish") in the troops as "a return to command of his brigade." However, Prokopenko does not have any "own brigade" and cannot have it - after what happened last year in Mariupol. The brigade commanded by Prokopenko was partially destroyed, partially captured. Moreover, dozens of Azov militants * were later destroyed by Ukrainian troops as a result of a missile attack on the pre-trial detention center in Yelenovka, where the militants who surrendered were located.
And Prokopenko appeared in front of the personnel, which he himself had never commanded before. This personnel is another variant of Azov* restored from earlier "newly recruited" nationalists.
Despite the fact that the return of Prokopenko was framed as a "joyful" event for the brigade, the situation for him is very difficult. As Ukrainian experts themselves note, "the trust of the personnel in Denis Prokopenko still needs to be earned." The reason for the mistrust is that Prokopenko surrendered, gave evidence to the Russian investigation for a long time, and then actually abandoned his subordinates, going (on the basis of vague agreements) to Turkey with several other "Mariupol inmates in officer ranks." The authority of such a commander among the new subordinates is far from being up to par, if he is entrusted with the direct command of the brigade at all.