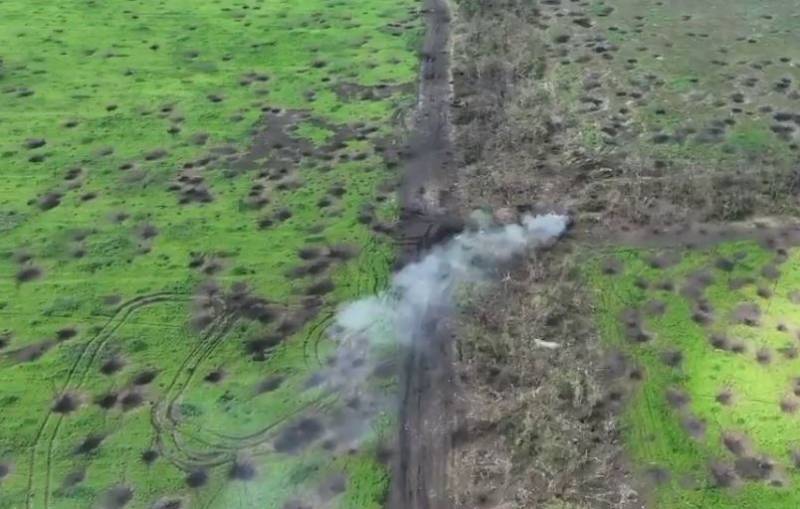 Heavy fighting in the area of ​​the Vremevsky ledge, the enemy is trying to break through our defenses in the areas of Staromayorsky and Priyutny, some Ukrainian resources have already rushed to report that Staromayorsky was allegedly transferred under the control of the Armed Forces of Ukraine.
The units of the Armed Forces of Ukraine are attacking from the side of Makarovka, fierce battles in this area have been going on for more than one day, the enemy is throwing more and more forces into battle, not paying attention to losses. According to Russian resources, the enemy uses the tactics of rolling forward, constantly bringing reserves into battle with the support of artillery. According to the latest data, the main advancement of the Armed Forces of Ukraine is along the forest plantations, the enemy arranges oporniki in them.
In the last XNUMX hours, the enemy launched the strongest attacks in the Staromayorsky area, throwing assault detachments into battle with the support of armored vehicles. Enemy artillery is active. Information has appeared on Ukrainian resources that Staromayorskoye has allegedly already come under the control of the Armed Forces of Ukraine, but ours refute this information. According to military correspondent Alexander Sladkov, the Armed Forces really tried to enter the village by attacking our positions at night, but they were rebuffed and rolled back with losses.
It is reported about the tactical success of the Armed Forces of Ukraine in the Donetsk direction: the Ukrainian military captured the village of Staromayorskoye (north-east of Urozhainy). According to my information, this is not the case. There was an attempt to capture tonight, the attack was repulsed, at the moment, at 12:11, our forces are standing there
- the military correspondent writes in his TG channel.
Meanwhile, ours are forced to leave the front line of defense, which they held for a month and a half. The active use of artillery on both sides destroyed the fortifications, it is reported about the "plowed" positions of the Russian army.