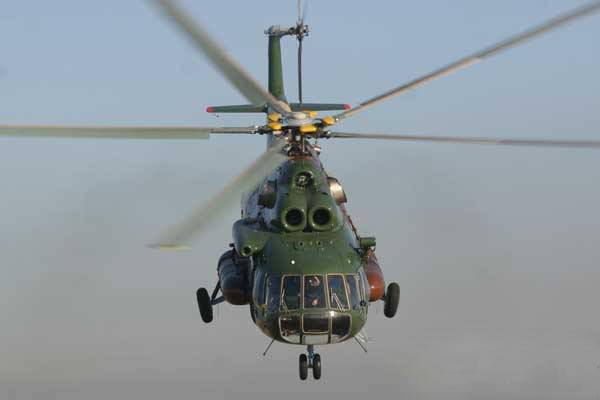 On Friday, December 14, Russian Technologies and Brazil's largest arms maker Odebrecht Defensa e Technologia signed a technology partnership memorandum. The cooperation includes joint development and creation of a joint venture for the production of helicopters, air defense systems, marine equipment and other areas.
The delegation of the Brazilian company Odebrecht, a subsidiary of which is Odebrecht Defensa e Technologia, was on a visit to Moscow on October 15-18 October 2012. During the negotiations, principal agreements were reached on organizing a joint venture in Brazil for assembling Russian-made helicopters at the first stage of the entire Mi-171 line, creating a technical service center for maintaining the Mi-35М and developing an integrated air defense system in the interests of the Brazilian armed forces. Rosoboronexport, Russian Helicopters and Odebrecht Defensa e Technologia signed a trilateral Memorandum of Understanding in October following the talks. Odebrecht announced its readiness to discuss the creation of a strategic technological alliance with Russian Technologies.
Cooperation may involve the transfer of technology, the creation of joint ventures, the conclusion of subcontracts and other agreements. A joint working group is being established to coordinate cooperation.
"Brazil is our long-standing business partner. For example, the Brazilian Air Force has Russian Mi-35M multi-purpose attack helicopters in service, another party of which was delivered by Rosoboronexport in August of this year, said Deputy Director General of Rostekhnologii Dmitry Shugaev. "The signing of this memorandum will help bring this cooperation to a new level, including starting joint development and production of military and civilian equipment."
The Russian-Brazilian military cooperation is carried out in accordance with the intergovernmental agreement signed in November 2008. During this time, Russian weapons and military equipment were supplied to Brazil by about 306,7 million dollars.
«
Russian Technologies
"- a Russian corporation established in 2007 year to promote the development, production and export of high-tech industrial products for civil and military purposes. It includes 663 organizations, of which 12 holding companies in the military-industrial complex are currently formed, 5 - in civilian industries. Russian Technologies organizations are located on the territory of 60 subjects of the Russian Federation and supply products to markets in more than 70 countries of the world. Net profit in 2011 amounted to 45,6 billion rubles, tax deductions to the budgets of all levels reached 100 billion rubles.
Odebrecht Defensa e Technologia
- Brazilian company, established in April 2011 of the year to implement large high-tech projects in the field of defense and security. Included in the industrial group of companies «Odebrecht». CEO - Roberto Simoens.