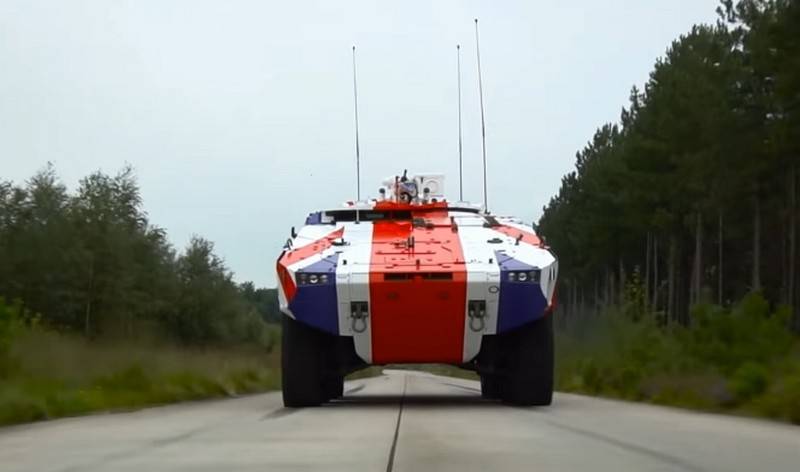 The Boxer, the British Army's new generation of all-terrain armored vehicles, is due to undergo a series of industrial tests starting this month. Boxer is positioned as a highly mobile, protected modular 8x8 wheeled vehicle designed to perform various functions as part of mechanized infantry.
The British Army selected the Boxer in 2018 to replace the Warrior BMP. In accordance with the contract concluded with the German manufacturer Boxer, capacities for its production will be created in the country.
Boxer vehicles are designed to be included in the battle groups of an armored brigade. The structure of these groups is designed for rapid deployment over long distances and operations in various terrain conditions. The vehicles will be used to transport troops to the front lines.
It will be a great addition to the armed forces. Its low logistical requirement, range and mobility make it relevant to any global scenario requiring a rapidly deployable mass of infantry
- say the military to the British press.
The army will receive four variants of the Boxer: an armored personnel carrier for infantry, a specialized armored personnel carrier, a command post and a medical vehicle.
Several NATO countries, including Germany, the Netherlands and Lithuania, already have a number of variants of the Boxer in service.