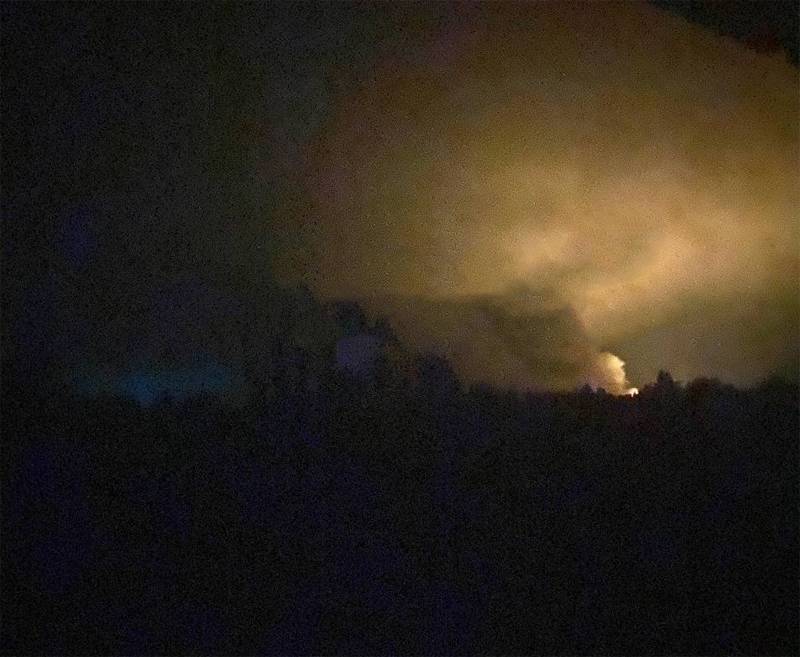 At night, Russian troops launched a series of attacks on the enemy concentrating in Zaporozhye. The Armed Forces of Ukraine tried to increase the concentration of forces and means in the part of the Zaporozhye region occupied by them in order to use these forces and means during the next wave of counter-offensive. One feature of this (new) wave is the planned use of cluster munitions as demining weapons with the help of NATO officers. The plan is as follows: to fill the minefields in the Zaporizhia direction with cluster munitions in order to be able to send troops to the south through the formed cleared corridors.
The Russian troops are doing everything to ensure that these plans of the Ukrainian command remain plans.
On the night of Saturday, July 15, a series of strikes were carried out on objects in Zaporozhye. These are accommodation facilities for personnel, military equipment, warehouses with
weapons
and ammunition. Drums did their job
Drones
, which, as they would later traditionally announce in the Ukrainian General Staff, "were all shot down."
A detonation is reported at an ammunition depot that Kyiv regime troops have set up on the island of Khortytsya in Zaporozhye.
The attack on military installations in Zaporozhye was the largest in recent weeks.
At night, explosions also thundered in other rear areas at enemy targets. It was loud in the Nikolaev and Dnepropetrovsk regions.
According to the latest reports, attack drones hit the port infrastructure in Nikolaev, where there were operators of marine
drones
and where these drones themselves were delivered, planned for use by the Armed Forces of Ukraine against the ships of the Black Sea
fleet
The Armed Forces of the Russian Federation.