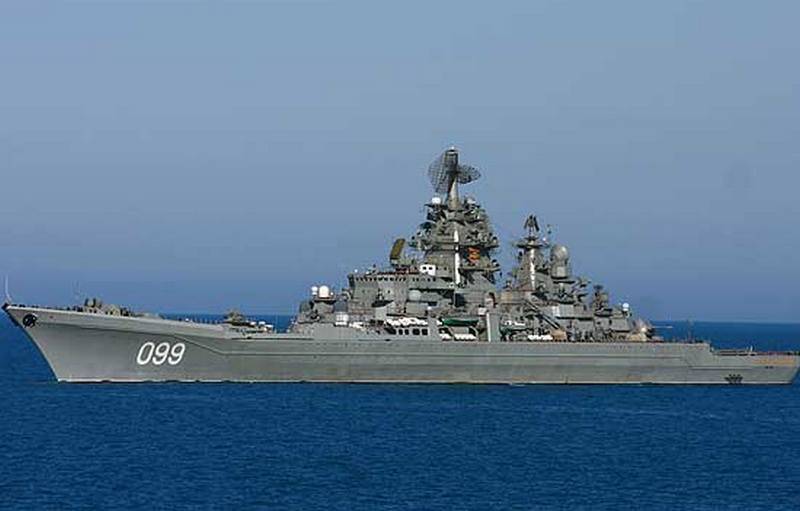 In the Russian press, information has again appeared about the possible decommissioning of the flagship of the Northern
fleet
heavy nuclear missile cruiser "Peter the Great". This was reported by a source familiar with the situation.
TARKR "Peter the Great" will not be sent for overhaul, the cruiser will be decommissioned after the return to combat of the same type "Admiral Nakhimov", the modernization of which is being completed at Sevmash. The decision on this has allegedly already been made, the reason is too high costs for repairs with modernization. According to the source, to date, most of the crew of the Peter the Great cruiser has already switched to the Admiral Nakhimov, the remaining crew ensures its survivability.
The fundamental decision to decommission "Peter the Great" has been made. This should happen after the return to service "Admiral Nakhimov"
- leads
TASS
source words.
There is currently no official confirmation of this information. It is worth noting that rumors about the possible decommissioning of the Peter the Great TARKR appeared back in April of this year, although last year it was reported that the cruiser would go for repairs with modernization after the Admiral Nakhimov. In general, we will wait for statements from the Ministry of Defense, "Nakhimov" should go into operation in December of this year, so it won't be long.
TARKR "Peter the Great" was laid down at the Baltic shipyard on August 25, 1986, launched on April 25, 1989. In 1992 he received the name "Peter the Great". It entered the Northern Fleet on April 18, 1998. Today - the only "Orlan" project 1144, which is in service. It is the largest nuclear powered non-aircraft operating ship in the world.