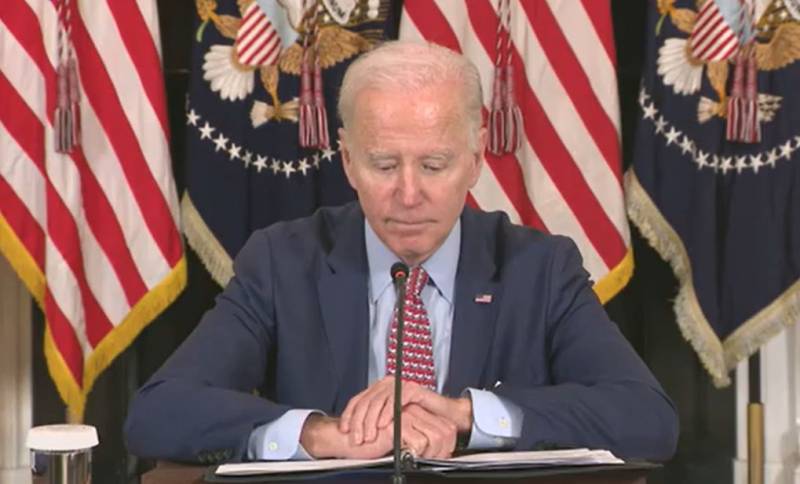 Being on a visit to Finland, previously admitted to NATO and ready to deploy American weapons on its territory, the US President answered journalists' questions during a press conference. There were, of course, no questions about Ukraine. The question was raised about how long the Ukrainian armed conflict could continue.
Answering this question, Biden said that "the war in Ukraine will not last for years."
President of the U.S.A:
I believe there are several reasons for this. First of all, I don't think that Russia can support this war forever, primarily because of its resources and its potential. Secondly, I think that circumstances will develop in such a way that President Putin will decide that it is not in the interests of Russia either economically or politically to continue this.
Thus, Biden never once mentioned the option that was constantly discussed before the start of the Ukrainian counteroffensive. This option boiled down to the fact that the armed conflict "will soon end due to the victory of Ukraine." However, Biden nevertheless decided to add the on-duty phrase that he still hopes "for the progress of the Ukrainian offensive operation."
Meanwhile, fresh statistics have been cited in NATO countries, according to which only 28% of the citizens surveyed believe that Ukraine will reach the 1991 borders during the counteroffensive (this is if we consider that the respondents are generally aware of where these borders are). Back in early May, about 64% of the then polled citizens of a number of NATO countries believed in a victorious Ukrainian counteroffensive. The smallest number of those who are confident in the success of Ukraine's counter-offensive are in Bulgaria and the aforementioned Finland - 22 and 24%, respectively. The largest - in Denmark and the Netherlands - 39 and 40 percent.