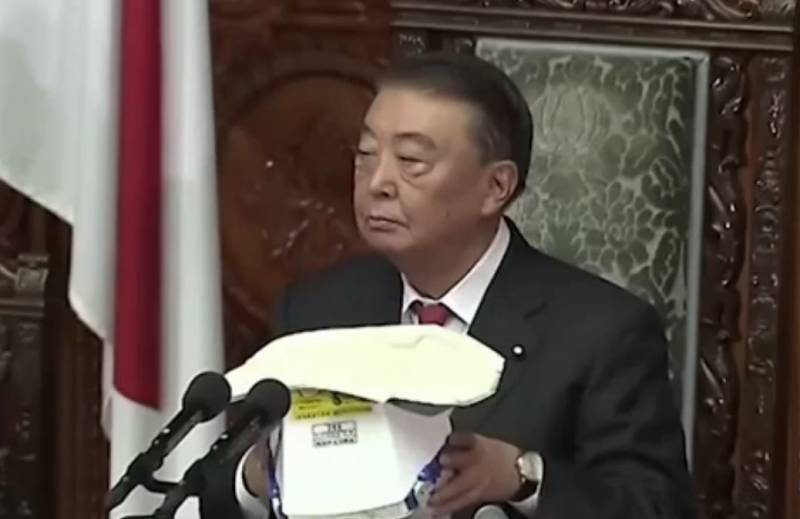 The material used in Japan to make the "deputy badge", worn as an identity card when attending parliamentary meetings, has been changed. Many of them are made of gold, but in response to the soaring prices of the precious metal, steps have been taken to switch to cheaper materials and to revise payments to all people's representatives.
At the same time, different prefectures of Japan treat this issue differently. The Shiga Prefectural Assembly, for example, changed the specifications from 18 carat gold to gold-plated silver and issued them to 44 deputies.
Ordinary badges used to cost about 25 yen each (about 000 thousand rubles). The valuation after the rise in the price of gold showed that each badge would cost at least twice as much. About 16,2 yen per piece was found as a result of material replacement. A spokesman for the prefectural assembly secretariat said, "The appearance has not changed."
Issuing such a badge every time is extremely wasteful.
Some regions have introduced badge rental systems, and the Osaka City Council set a rule back in 1948 that "when you quit your job, you must return the badge to the city." After the elections in April this year, the gold version was replaced by brass and even wood.
The Japanese Prefectural Assembly Member Badge was adopted in 1890. After that, wearing it became mandatory. Each council has its own rules, and there are examples of the use of unique badges and the distribution of generic badges created by the National Association of City Council Presidents.
All this
story
with gold badges, which are exchanged for products made from cheaper materials, raises many questions. At the same time, Japan's budget is not capable of issuing traditional gold deputy badges, but is more than capable of directing billions of yen, for example, to military support for Ukraine. In this case, for some reason, the Japanese authorities do not think about saving. And Japanese subjects, apparently, are also quite happy with everything.