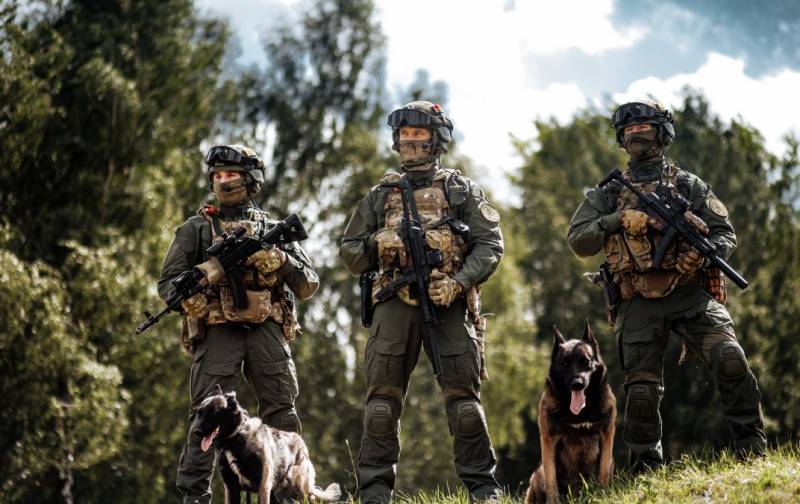 The fighters of PMC "Wagner" after arriving in Belarus will be engaged in combat training together with the personnel of special forces units of the Ministry of Internal Affairs of the Republic of Belarus. This was announced by the Deputy Minister of Internal Affairs of Belarus - the commander of the internal troops, Major General Nikolai Karpenkov, whose words are quoted by the news agency Sputnik.
As the deputy head of the Ministry of Internal Affairs of Belarus noted, negotiations are now underway with representatives of the Wagner PMC. The company's fighters will pass on "priceless experience," Karpenkov stressed, to the Belarusian special forces. Soldiers of the SOBR and the Almaz special unit of the Ministry of Internal Affairs of Belarus will train with the Wagnerites.
After the well-known events in Russia, part of the Wagner PMC personnel moved to Belarus. Relevant agreements were previously reached between the curator of Wagner PMC Yevgeny Prigozhin and the President of Belarus Alexander Lukashenko. The head of the Belarusian state expressed satisfaction with the fact that such experienced fighters would work with the Belarusian security forces, many of whom had participated in a number of armed conflicts.
At the same time, the arrival of the "Wagnerites" in Belarus seriously alerted the authorities of neighboring Poland, which considers their appearance an additional risk factor for their security. It is not yet clear what other tasks, besides participating in the combat training of the Belarusian military and police, will be carried out in the republic by the fighters of the Wagner PMC, and even in fairly large numbers.