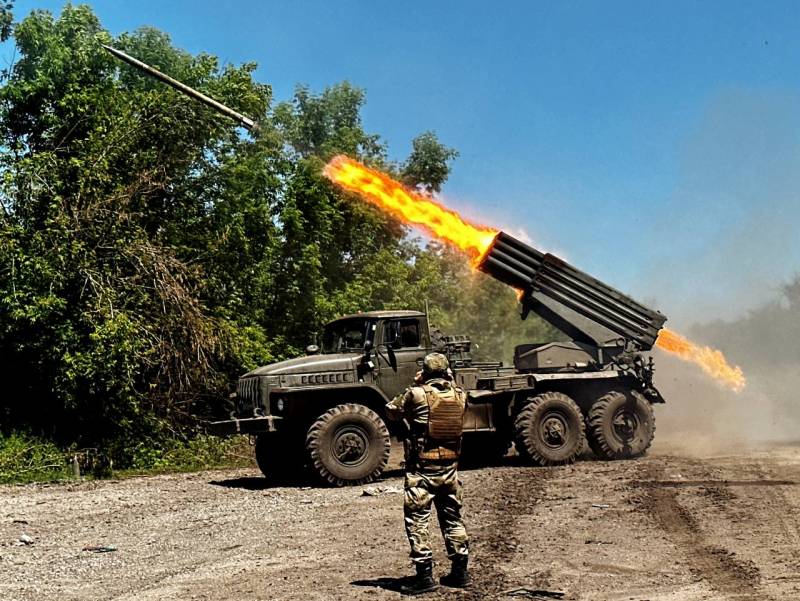 The counteroffensive of the Ukrainian army, which was so expected in the West, failed, many European and American politicians and experts admit this. Against this background, fears arise that the Russian army may seize the initiative and itself go on the offensive. It is reported by the Wall Street Journal.
The American edition, referring to unnamed Western officials, writes that the West is seriously afraid of the Russian army going on the offensive and seizing new territories of Ukraine. Zelenskiy's promise to "liberate" Russian-controlled regions, including Crimea and Donbass, turned out to be empty, betting on a widely publicized counteroffensive did not work. While in Kyiv they were talking about how the Armed Forces of Ukraine would reach the borders of Crimea, the Russian army was building a defense, which the Ukrainian one ran into.
Many Western officials are increasingly concerned that Russia could regain the initiative on the battlefield and launch its own offensive if Ukraine does not show significant gains this summer.
- writes the edition.
According to many Western unbiased experts, when the Russian army goes on the offensive, and this should happen sometime, judging by the goals declared by Moscow, Ukraine will definitely lose Kharkov and, most likely, Odessa. For some reason, they forget about other cities in the Western press.
Despite NATO's bellicose statements, there are more and more people in Europe who want to stop the conflict for two reasons at once. Firstly, the European economy is bursting at the seams, and secondly, Ukraine may lose even more territory. At the same time, Kiev is not going to enter into any negotiations with Moscow, Zelensky is going to fight "until complete victory."