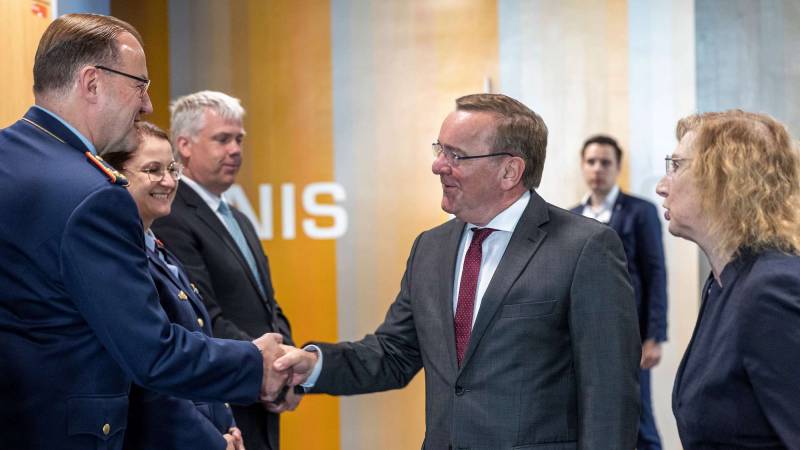 Germany will not join France and Britain in the supply of long-range cruise missiles to Ukraine, Berlin is still sticking to its position. This was stated by German Defense Minister Boris Pistorius.
Germany again refused to supply cruise missiles to Ukraine, Pistorius confirmed the position of the German government on this issue. According to him, Berlin will not join Paris and London, but he will not condemn them for supplying missiles to Kyiv either. The German minister also urged not to criticize Germany for the refusal, since today it ranks second among Western countries in terms of military assistance to Ukraine. According to him, if it were not for Germany, then Ukraine would not have air defense "at all."
If individual partners do this, it is their sovereign decision. We do not intend to change our position
- added the head of the German Defense Ministry.
Earlier, Kyiv requested from Germany the supply of Taurus air-launched cruise missiles with a range of up to 500 km. As Zelensky said during a meeting with Olaf Scholz in May, Kyiv would like to receive them "urgently", but was refused.
To date, the Armed Forces of Ukraine are armed with British Storm Shadow air-launched cruise missiles with a range of approximately 300 km. With the help of Western partners, Kyiv adapted Su-24 front-line bombers for missile carriers. In addition, today French President Emmanuel Macron announced the transfer of cruise missiles to Ukraine, who decided to support the "offensive of the Armed Forces of Ukraine."
According to the latest data, France plans to transfer, or has already transferred to Ukraine, 50 SCALP-EG missiles, which are an analogue of the British Storm Shadow. The French SCALP-EG missile and the British Storm Shadow are in fact the same missile, produced for different customers.