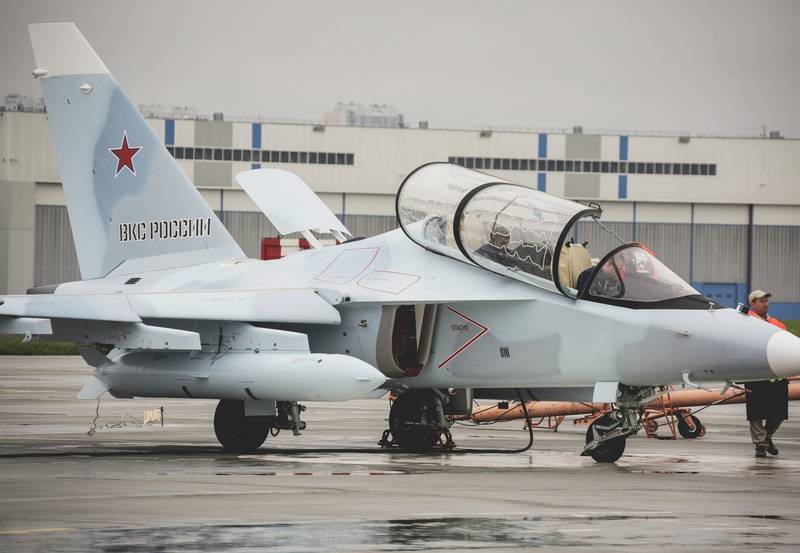 The Russian Aerospace Forces received a new batch of Yak-130 combat training aircraft, the new equipment was manufactured at the Irkutsk Aviation Plant. This was reported by the press service of the UAC.
A batch of UBS Yak-130s was handed over to the Russian military. How many aircraft in the batch is not specified, the last delivery of the Yak-130 was at the end of November last year, and also without specifying the number of delivered aircraft. Currently, the aircraft is delivered in a modernized version, the work was carried out by specialists from the Irkutsk Aviation Plant, taking into account the data received from Russian pilots during operation.
The Irkutsk Aircraft Plant fulfills its obligations under the state defense order.
Aviation
The equipment is produced according to the schedule. The aircraft of the following batches are in production, scheduled for delivery this year
- said the head of the UAC, Yuri Slyusar.
From 2009 to 2018, under various contracts, the Ministry of Defense received 109 Yak-130 aircraft - of which 12 of the first two series were built at the Sokol Nizhny Novgorod Aviation Plant, and another 97 at the Irkutsk Aviation Plant. In 2020, the military department signed a new contract for the supply of another 25 Yak-130 combat training aircraft.
Yak-130 (according to NATO codification: Mitten - "Mitten") is a Russian combat training aircraft developed by the Yakovlev Design Bureau to replace the L-39 training aircraft in the Russian Air Force. In the case of combat operations, the aircraft is able to perform the tasks of a light attack aircraft.