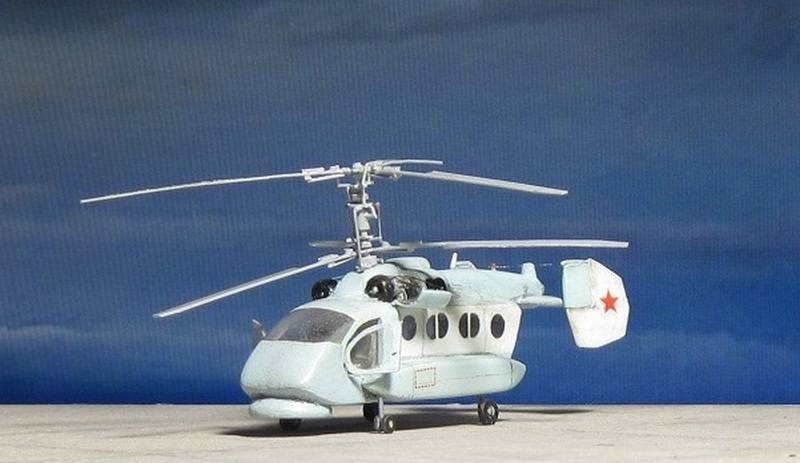 The new UDCs being built at the Zaliv shipyard in Kerch will be armed with promising Ka-65 Minoga helicopters in an anti-submarine version. This was reported by a source familiar with the situation.
The promising Minoga helicopter is planned to be put into service by 2028, that is, before the completion of the construction of the new project 23900 helicopter carriers Ivan Rogov and Mitrofan Moskalenko, which are being built at Zaliv. According to the source, the UDC will receive new helicopters before acceptance tests and will pass them with a full air wing.
The universal landing ships Ivan Rogov and Mitrofan Moskalenko will take on board carrier-based helicopters, including the promising anti-submarine helicopters Minoga, even before the start of the cycle of acceptance sea trials
- leads
TASS
source words.
As previously reported, the air wing of the new UDC will include the Ka-65 Minoga anti-submarine helicopters, the Ka-52K Katran multipurpose attack helicopters, the Ka-31 radar patrol and the Ka-27PS search and rescue helicopters.
The development of a new promising helicopter for the Russian Navy started back in 2016, the contract for R&D was signed at the Army-2020 forum, before that the preliminary design stage was completed.
Ka-65 (preliminary code) is being developed to replace the Ka-27, which is in service
fleet
since the 80s of the last century. The helicopter is created according to the "Kamov" scheme, i.e. with two coaxial screws. It is assumed that the helicopters will go to the fleet in anti-submarine, transport and amphibious versions, in contrast to the Ka-52K Katran helicopters designed specifically for use on the UDC, which have a narrower specialization.