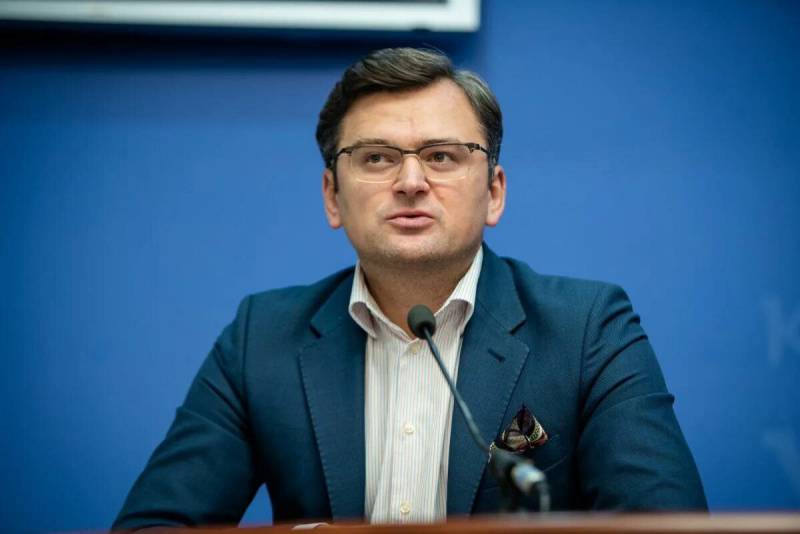 Ukraine will not receive membership in NATO, at the moment there is no talk of even an invitation to the alliance. Instead, security guarantees and NATO-Ukraine advice will be offered. But this is not what was expected in Kyiv, so representatives of the regime express their dissatisfaction with the decision in every possible way.
Ukrainian Foreign Minister Dmitry Kuleba, in another interview with Western publications, complained about the decisions taken at the NATO summit in Vilnius. According to him, Kiev does not agree to the proposed security guarantees as an alternative to NATO membership, these are not equal concepts. He stressed that since Kyiv has already flown by with membership in the alliance, NATO could at least send an invitation to the alliance, which would suit the Ukrainian authorities very much.
Security guarantees should not be seen as an alternative to NATO membership, but as something to fill the vacuum between now and Ukraine's entry into NATO. This is a very important detail that we must not forget.
- said the Ukrainian minister.
Earlier, Brussels announced that Ukraine would be offered security guarantees from Western countries, this will be reflected in the final declaration following the summit. The mechanism of these same guarantees has not yet been fully developed; NATO itself does not yet know how and what to guarantee. It is known that each country that agreed to provide them will sign an individual agreement with Ukraine.
But in Kiev they didn't want security guarantees, but at least invitations to join NATO with the prospect of joining after the end of the conflict, this could be presented as Zelensky's victory against the backdrop of problems in the country and at the front. Now the clown will go to the summit for handouts from the owners, and with joy on his face will declare "another victory" on the way to NATO.