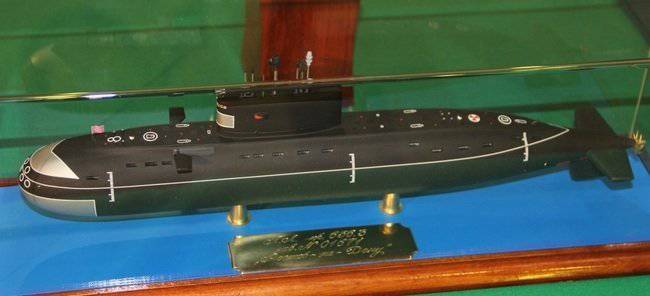 In late November, the Admiralty Shipyards successfully conducted hydraulic tests of the aft block module of the Rostov-on-Don submarine of the 06363 project - the second order in the series of diesel-electric submarines being built at the shipyard for the Russian Navy, reported to the Central Naval Portal source at the Admiralty Shipyards.
These tests were the ninth out of ten hydraulics envisaged by the construction schedules of orders at the plant in 2012. Seven of them were conducted by workshop number 9.
In 2013, the Admiralty shipbuilders were assigned the task: to advance the construction schedule of two submarine series (for both domestic and foreign customers) and to conduct ten more hydraulic tests.
Currently, Admiralty Shipyards is building three diesel-electric submarines (DEPLs) of the modernized project 06363 Varshavyanka, commissioned by the Russian Ministry of Defense. The first diesel submarine for the Black Sea
fleet
(B-261 "Novorossiysk") was laid in August 2010, its launching is scheduled for late 2013. In total, until 2017, the Navy will receive six Project 0636 submarines.