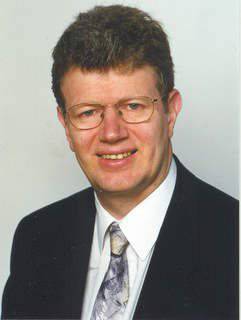 Early Wednesday morning, the DPRK launched a ballistic missile that allegedly launched the Qanmenson-3 artificial satellite into orbit. This launch took place despite the opposition of the international community, which fears that Pyongyang is under the guise of "peaceful exploration of space"
weapon
intercontinental range. The launch of the rocket, in particular, was condemned by South Korea, the United States and Russia. A particularly angry protest was made by Japan, to whose territory the trajectory of the missile's flight was closest. In Tokyo, they even demanded the convening of an emergency meeting of the UN Security Council to discuss the North Korean missile threat. However, some experts believe that this is a far-fetched problem. The fact that this launch is a bluff of pure water, in an interview with Rosbalt, was stated by a Korean studies professor at the School of Politics and International Studies of the University of Leeds Christophe Blat.
- Could you briefly explain what exactly flew into space today from North Korea?
- North Korea has announced that it plans to launch a rocket called "Ynha-3". This is a modification of the North Korean rocket Tephodon-2. Both of them are long-range missiles, built on the basis of Soviet technology.
There is nothing special about this launch, Pyongyang is trying to catch up on previous launches that ended in failure. The last time they launched the rocket was to be a big event, since it was timed to coincide with the centenary of the birth of the country's founder, Kim Il Sung, but in fact the unsuccessful launch was a great defeat for Pyongyang.
"Then why are the countries of the region so frightened?" Japan on the eve even declared that it was ready to shoot down a missile.
- The countries were frightened, because in the future such missiles could potentially be supplied with a nuclear warhead, and their goal could be not only the neighbors of North Korea, but even the United States. But North Korea's goal is to challenge the UN, to show that they don't care.
In terms of a possible strike from Japan, this would be a great provocation. The accuracy of the antimissile system leaves much to be desired, and if Japan had fired and missed, this would be a big embarrassment for her. I assumed that Tokyo would go for it.
- What do you think about the North Korean missile program as a whole? How serious is this problem?
- It seems to me that this is a bluff. I think they bought a number of Soviet missiles at one time and launch them with some modifications. I understand that this is difficult to prove, but I believe that North Korea does not have its own rocket industry, and that they themselves do not produce anything. You see, they have almost no tests. North Korea from time to time carries out these launches, the goals of which are of a political nature. In order to create a normal rocket program, you need to carry out a lot of tests. Therefore, I believe that they somehow bought the old Soviet missiles and launch them from time to time. So, "Unha-3" - a few Soviet rocket engines, connected together.
"This time the rocket carries the satellite." How likely is it that at some point, instead of a satellite, there might be a nuclear warhead? Is North Korea preparing for nuclear testing?
- Indeed, this time it is not a nuclear warhead. So far, there is no evidence that North Korea is capable of making warhead missiles at all, but this, of course, remains a possible scenario. North Korea is trying to show the scope of its plans, but I very much doubt that they have warheads and opportunities to place them on missiles.
- How do you assess the current state of the North Korean nuclear program?
"The plutonium-based nuclear program has been shut down." So far, there is no evidence that they are capable of producing weapons based on uranium. North Korea has several elementary nuclear devices, but so far there are no nuclear weapons.
- The launch of the rocket violated several UN Security Council resolutions that called for North Korea to stop any missile tests. What will be the reaction of the international community, in your opinion?
- The international community is likely to condemn, possibly followed by new economic sanctions. But, as I have already told you, I personally believe that the possibilities of North Korea are greatly exaggerated.
- What reaction, in your opinion, would become more adequate?
- I would advise to pay less attention to the nuclear program, and more economic and political cooperation with North Korea. Now everyone is engaged exclusively in Pyongyang's nuclear program, and this is partly North Korea's fault, which is trying to show that it is supposedly a powerful and influential country, although in reality this is not at all the case.
Pyongyang is trying to prove to its citizens and the whole world that North Korea is a great nuclear power, but in fact it is a country with very small GDP. North Korea's GDP is less than defense — that is, not even everything — South Korea's budget.
The technical capabilities of North Korea are zero. It is obvious that Pyongyang has very serious problems of an economic nature, but he is trying to divert attention from them with the help of ostentatious launches.
The world community must begin economic and political interaction with the Juche country in order to make long-term changes possible. You cannot use force against them, because if a war starts, the DPRK army will cut out the northern regions of South Korea. So you need to continue deterrence and begin a political and economic dialogue.