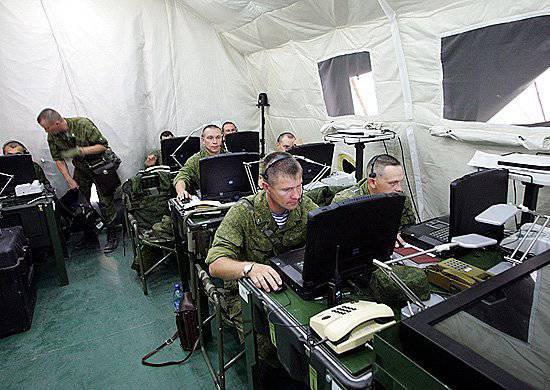 December 19-20 with the Ivanovo Airborne Division will be held command-staff training (CST) with the use of an automated command and control system (ACCS) at the tactical level "Andromeda-D." The division, and one of the paratroop regiments, is involved in the training, which will be held under the direction of the chief of staff - the first deputy commander of the Airborne Forces (VDV).
The KShT on the ground with the deployment of field modules ASUV "Andromeda-D" is carried out for research purposes. It is expected that the effectiveness of command and control of units of paratroopers using automated command and control systems will be evaluated by representatives of the General Staff and the High Command of the Ground Forces.
Troop tests of automated command and control equipment at the Andromeda-D tactical level for the needs of the Airborne Forces were completed at the end of 2011. During 2012, it was successfully used during tactical exercises with paratroopers, including during the Caucasus-2012 ".
In total, more than 60 combat training activities (joint headquarters, command and staff exercises and exercises) were held this year with the command and control bodies of airborne units and military units, during which commanders and staffs received the practice of controlling units and subunits using digital telecommunications equipment and video conferencing ASUV "Andromeda-D" and "Flight-K".
The automatic control system "Andromeda-D" is a complex of automation equipment for equipping stationary and mobile control points, created taking into account the peculiarities of the Airborne Forces as a highly mobile kind of troops. The system provides effective management of units in any situation using the most advanced digital telecommunications equipment. Serial deliveries to the Airborne Forces ACCS "Andromeda-D" is scheduled to begin next year.