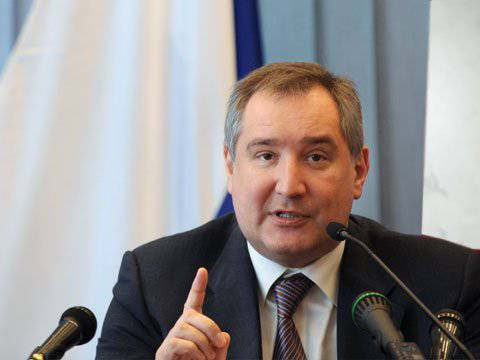 Konstantin Busygin was appointed new general director of NPO Izhmash. Thus, the formation of the Kalashnikov concern began, Deputy Prime Minister Dmitry Rogozin said in his microblog on Twitter.
He called Busygin "an experienced, strong leader." Until recently, Alexander Kosov temporarily performed the duties of director general of NPO Izhmash.
In November, Rogozin, who oversees the defense-industrial complex, proposed merging two Izhevsk enterprises, Izhmash and Izhmekh, into a concern under the Kalashnikov brand. "Izhmash" and "Izhmeh" with all my respect - these are not brands. "Kalashnikov" is a brand, "Rogozin explained his proposal.
In addition, he noted that the production capacities of the two above-mentioned enterprises are currently underutilized, there is a shortage of personnel at the plants, and periodically there are problems with financing. At the same time, "Izhmash" and "Izhmeh" produce similar products.
The final decision on the creation of the concern Rogozin left behind the main shareholder of Izhmash, the state corporation Russian Technologies. A possible merger of enterprises was approved in November by President Vladimir Putin.
AK-47 creator Mikhail Kalashnikov agreed that the new enterprise bears his name. Meanwhile, the president of Udmurtia, Alexander Volkov, insisted that the main enterprise in the joint concern was not Izhmash, but Izhmekh, since Izhmash "ends badly" and bankruptcy may follow its bankruptcy.
In addition, Volkov called the people working at "Izhmash" "random", "temporary workers who came to earn extra money," set themselves "big salaries", but are not able to manage.
"Izhmash"
- the largest Russian manufacturer of automatic combat and sniper
weapons
, guided artillery shells, as well as a wide range of civilian products - hunting rifles, sporting rifles, machine tools and tools.
In 2011, as part of the restructuring and financial restructuring program of Izhmash, a bankruptcy procedure was initiated against 20 in the group's enterprises. As part of the financial rehabilitation of the group, a new legal entity was created - NPO Izhmash, OJSC, to which all contractual obligations of bankrupt enterprises were re-registered, employees and fixed production assets were transferred.
"Izhmeh"
- a diversified enterprise with the technologies of mechanical engineering, metallurgy, instrument making, microelectronics, producing civilian and service weapons, power tools, oil and gas and packaging equipment, medical equipment, precision steel casting.