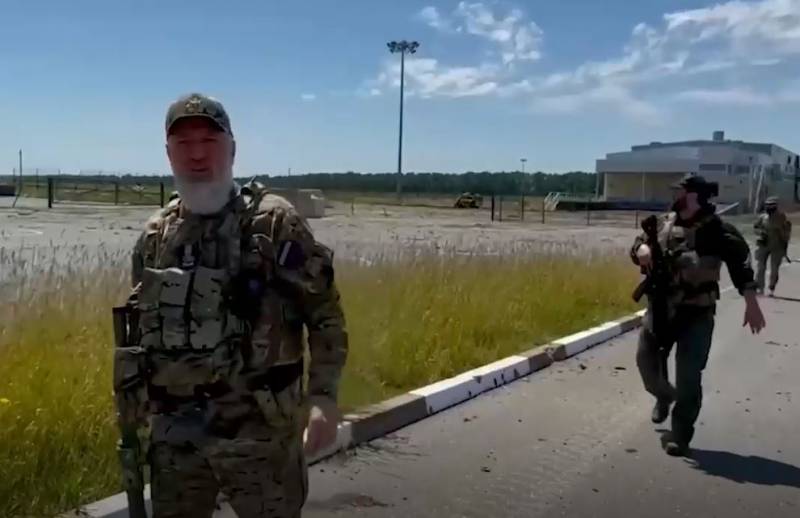 The Zapad-Akhmat battalion of the Ministry of Defense, deployed to the Belgorod region, has already begun to serve in the protection of the state border. This was announced by Ramzan Kadyrov in his TG channel.
Judging by the words of the head of Chechnya, the personnel of the battalion will serve in the Grayvoronsky and Shebekinsky districts of the Belgorod region, where on May 22 and June 1 attempts were made to break into Russian territory by Ukrainian armed formations operating under the auspices of the intelligence department.
The personnel of the "West-AKHMAT" battalion of the RF Ministry of Defense already this week began the service of protecting the Russian state border and countering Ukrainian sabotage groups, as well as preventing their penetration into the territory of the Belgorod region
- said Kadyrov.
The battalion fighters occupied the checkpoint in Nekhoteevka and Kozinka, the second checkpoint was attacked in May by vyrus from the so-called "Russian volunteer corps" * (recognized as a terrorist organization and banned in Russia). According to Kadyrov, now the saboteurs will not get through.
Meanwhile, information has appeared that the Ukrainian special services are preparing a new provocation in the border regions of Russia using the uniforms of Russian military personnel and equipment of the Russian Armed Forces. According to sources, a special group is being formed in the Volchansk region, which will participate in the attack.