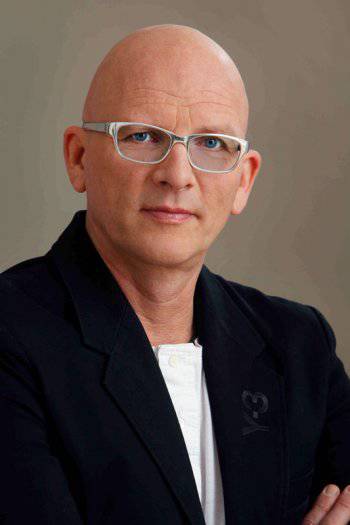 The United States will continue to remain the undisputed leader in the economy, the famous Swedish economist believes
The common assumption that the world is changing and global economic leadership is gradually moving from the United States to China and a number of other actively developing countries is wrong. This conclusion was made in a Die Presse interview by the famous Swedish economist and author of the book Funky Business, Kjell Nordström.
In his opinion, the United States will continue to remain the undisputed leader in the economy, because an immigrant visiting this country can become an American for several years already, even if he does not speak English perfectly. "The rules of American companies are such that it doesn't matter to them where they come from. For example, they always have a dress code that you can read about, often with illustrations," said Nordstrom in an interview. "Success is also assessed very formally. we know what they want from you and what you have achieved. And these scales are the same for everyone: men, women, Americans, foreigners. They don't care if you are a Muslim or a lesbian: if you are a good worker, you are with us. "
That is, in the United States, they simply create the conditions most favorable for young and most promising personnel from around the world to choose this country as their place of work. The best students, according to Nordstrom, leave not so much on someone else's recommendation, but themselves. So, 40% of them study abroad for a year, and American universities offer the best of them to stay.
"For ten years or so, Europe exported about 500 thousands of people with university education to the United States," the economist recalled that in itself is a big problem for Europe itself. "For example, our firms do not so well treat those who came from India. Many graduates would like to work for Siemens, but in order to make a career there, starting from a certain level, you need to know German very well. Therefore, they go to competitors. "
In order to keep up and develop on a par with the United States, according to Nordstrom, Europe needs to increase its attractiveness, in particular, to ensure various freedoms, in particular, freedom of movement. "So that the Austrian could become a member of the Swedish parliament. Not only in theory, but also in practice," the economist said in an interview.
As for the widespread view that the future today belongs to China, India or Brazil, here Nordstrom pointed to visible limitations. China is a closed society with a four-thousand-year-old culture and, moreover, a brutal dictatorship that is incompatible with the type of inventor from Silicon Valley.
He does not feel any illusions about our country. "Russia, too, will never create anything of value. This is the price that a country pays for centralized management. Only open, liberal, democratic societies can create something meaningful. China can create cheap products, simple things, but it's not a leader in the development of new products become ", - explained the Swedish economist.
Also, according to him, judging by what is happening in Russia, in this country, even with economic freedom, it is difficult to consolidate democratic foundations. "We need a working parliament and an effective police apparatus. Otherwise, it will not be business, but the Mafia." As for China, liberalization takes place here, but it is being advanced in such small steps that "neither you nor I will see democratic China in my life," the economist concluded.
Enough simply commented on Nordstrom and the conventional wisdom about the impending end of capitalism. He explained the search for alternative systems by the fact that "on the other side the grass is always greener."
It must be admitted that the version of Nordstrom goes against the opinion of the majority of experts who prophesy serious changes in the composition of the actors on the world economic Olympus. However, all the arguments cited by the Swedish economist are quite logical and fully confirmed by life practice. Indeed, youth and intellect, which are the basis of any developmental process, tend to where there is a certain level of freedoms and prospects are clearly traced. So far, the liberal model, which is most fully represented in the United States, has no serious competitors in this regard. So, it seems premature to speak about the imminent change of leaders of global development.