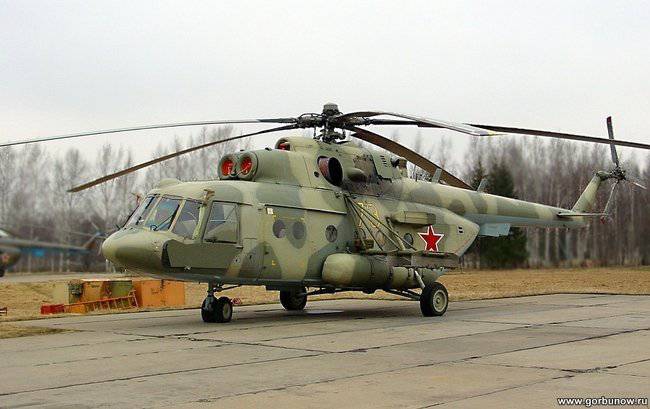 In the 2012, as part of the implementation of the state defense order, several modern upgraded amphibious transport helicopters Mi-8МТВ-5 entered the troops of the Southern Military District, the press service of the Southern Military District reported.
The modern modification of the Mi-8MTV-5 helicopter has a number of differences from the previous version of the Mi-8MT.
In order to increase the volume of the cargo compartment, the fuselage was subjected to deep modernization, the number of seats increased by a third. Fast loading and unloading of troops or equipment and cargoes is provided by a hydraulic ram aft ramp that replaces the side doors of the cargo hatch used on all other Mi-8 transport variants. The presence of two doors and a ramp allows paratroopers to leave the helicopter in less than 2 minutes.
Flight safety on the Mi-8MTV-5 is ensured by installing GLONASS navigation equipment.
In general, this year the Air Force and Air Defense (Air Defense) Association received more than 30 units.
aviation
technicians: Mi-26, M-8AMTSh, Mi-28N and other helicopters. Until the end of the year, more than 20 modern aircraft and helicopters will be supplied to the Air Force and Air Defense Division of the Southern Military District.
New helicopters will replenish the fleet of aircraft aviation equipment of army aviation in the city of Budennovsk.