The Netherlands announced its intention to buy about a hundred Leopard 1 tanks from Switzerland for subsequent transfer to Ukraine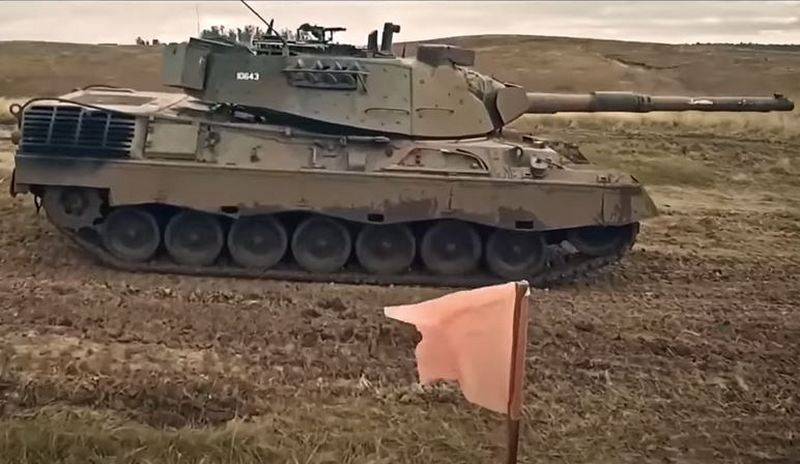 The Netherlands is ready to supply Ukraine with about a hundred military
tanks
Leopard 1, but for this they need to be redeemed from Switzerland, which is categorically against the supply of weapons to Kyiv. We are talking about the former tanks of the Italian army, owned by a Swiss company.
The Netherlands wants to buy dozens of Leopard 1 tanks from the Swiss company RUAG for their subsequent shipment to Ukraine. Preliminarily, we are talking about 96 tanks from the Italian army, bought by a private company in 2016 and now stored in the open air in the same Italy.
The company itself is not opposed to cashing in old tanks, but they need permission from the Swiss government to sell them. As RUAG spokesman Kirsten Hammerich explained, an official letter with a request for the sale of armored vehicles has already been sent, it remains only to wait for a decision and think that it will be positive.
At the same time, for some reason, the company announces plans to sell the tanks to Germany, and not to the Netherlands, but also with the subsequent transfer to Ukraine. On the other hand, if permission is obtained, it will not matter to whom to transfer them, if the Germans will still carry out the repair of equipment at Rheinmetall enterprises. And if all this is paid for by the Netherlands, then Berlin is even better off.
However, not everything is as rosy as it seems. The Swiss government is still trying to remain neutral and vetoes all transactions involving Ukraine. The same company, RUAG, has already requested to transfer the Leopard 2 tanks to Germany, but was refused, since it was supposed to send them to Kyiv. At the same time, the Swiss government allowed the transfer of 25 old Leopard 2A4 tanks to Berlin for the Bundeswehr.