Romanian leader Klaus Iohannis ruled out military support for Moldova in the event of the outbreak of hostilities on its territory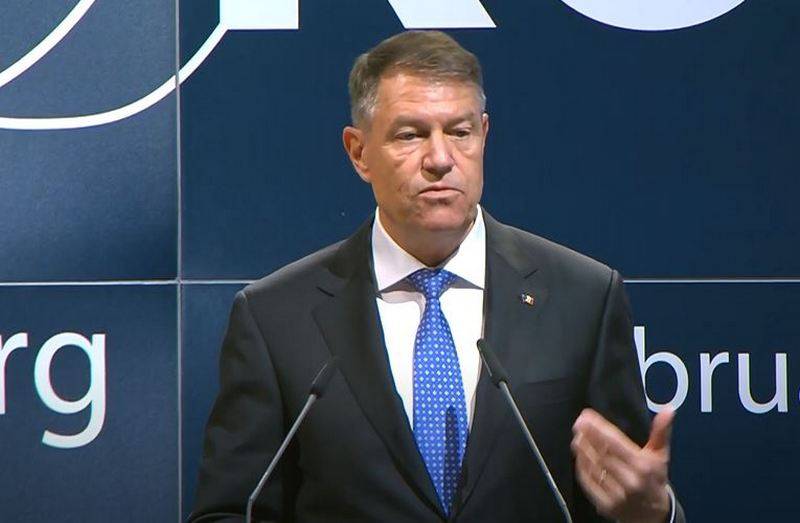 Romania will not provide military support to Moldova in the event of a military conflict on its territory, said Romanian President Klaus Iohannis.
The Romanian leader was asked to answer the question whether Romania will be able to ensure the security of Moldova if it is involved in the conflict in Ukraine, to which Johanes answered in the negative. According to him, Moldova is not part of NATO, which means that Article 5 of the Alliance's Charter does not apply to it. Romania will not be able to send its troops, but it will provide other assistance, in particular, in the preparation of the Moldovan army. It is the same with the protection of the airspace, Chisinau will not receive any assistance from Bucharest.
Romania is a member of NATO, Moldova is a neutral country. Therefore, I do not see the possibility of military intervention in the alleged conflict, but we can help by training people, provide other assistance.
Yohanis said.
Currently, the Moldovan authorities, headed by Maia Sandu, are promoting the topic of an alleged military threat from Russia and increasing defense spending under it. The West is very happy about this and is implementing several programs on the territory of the country aimed at providing military assistance to the Moldovan army, supplying it with various obsolete weapons from the arsenals of European countries. At the same time, the West is trying to make a second Ukraine out of Moldova, opposing it to Russia.
In addition, it is not excluded that Ukraine will launch an attack on Transnistria, the territory of which Moldova considers its own. In Kyiv, a plan has long been prepared to invade and seize warehouses in Kolbasna, where hundreds of thousands of artillery ammunition are stored. So far, in Chisinau, Zelensky has been restrained.