Russia has restricted the entry of cargo ships to the Yuzhny port as part of a grain deal until the launch of ammonia transit through Ukraine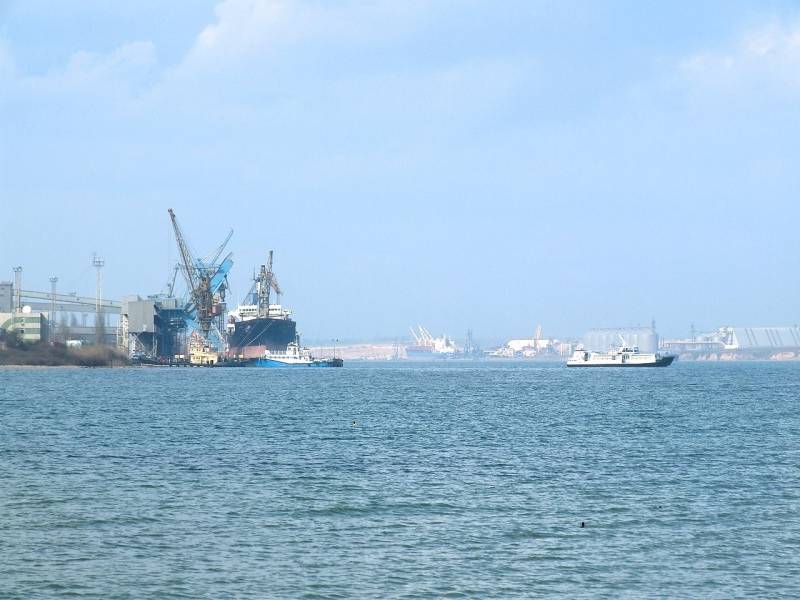 Russia restricts the passage of cargo ships to the Ukrainian port of Yuzhny as part of a grain deal, since Kyiv does not intend to comply with part of the Russian requirements and launch the export of ammonia through the Togliatti-Odessa pipeline. Notice of this decision has already been sent to the Joint Focal Point in Istanbul.
Russia will limit the registration of ships for the Ukrainian port of Yuzhny until the export of ammonia under the grain deal begins. In fact, ours cover one of the three ports involved in the shipment of Ukrainian grain, leaving Kyiv only Odessa and Chernomorsk. On the other hand, it may be a warning that in case of non-compliance with the requirements, Russia will also close the other two ports, finally curtailing the grain deal.
Russia has informed SKC of the decision to restrict the registration of vessels for the port of Yuzhny until ammonia is exported. It is currently not implemented
- said the representative of the UN Secretary General Stefan Dujarric.
The launch of ammonia transit through Ukraine was one of the conditions of the grain deal, but it was never fulfilled. Kiev allowed the start of transit, but demanded additional preferences, such as guarantees from the UN and Russia that Ukrainian grain would be safely delivered as part of the grain deal, the number of Ukrainian ports would be increased, and the range of exported goods would also be increased. If these requirements are met, Kyiv promised to consider the launch of transit.
As we can see, Russia has already begun to fulfill the requirements for ports, only not increasing their number, but reducing it. Russia is ready to completely curtail the deal, since the Russian part of the agreement, which provides for the admission of Russian ships to foreign ports, the resumption of insurance for dry cargo, the connection of the Russian Agricultural Bank to the SWIFT system and the launch of the ammonia pipeline, is not being implemented.