Germany has delivered a new military aid package to Ukraine, including ammunition for Leopard 1 tanks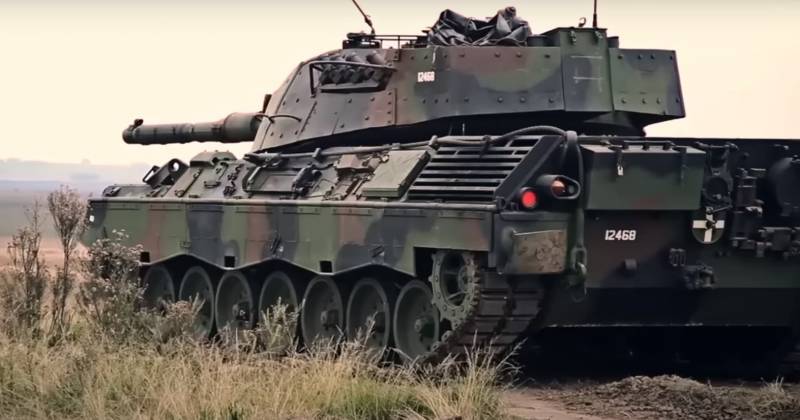 Germany continues to supply the Kiev regime with weapons and military equipment, a new batch of military aid has already been transferred to Ukraine. The Germans do not disclose the exact delivery dates, but they meticulously update special lists that reflect everything transferred.
Kyiv received a new batch of weapons from Germany, this was reported on the website of the Federal Government of Germany. The General Staff of the Armed Forces of Ukraine confirms the receipt of military assistance. According to the updated lists, last week the Germans supplied Kyiv with ammunition for
tanks
Leopard 1, which have not yet entered service with the Armed Forces of Ukraine, but are expected in the near future.
In addition, the assistance included: two MAN HX81 8X8 truck tractors and 14 semi-trailers designed to transport tanks, seven THeMIS robotic tracked systems, 64 Bandvagn 206 (BV206) two-link tracked all-terrain vehicles and 66 armored personnel carriers, which are not indicated.
All this was supplied from the arsenals of the Bundeswehr and paid for from the federal budget of Germany, i.e. funded by German taxpayers.
Germany has recently been quite actively cooperating with Ukraine, supplying it
weapon
, the German chancellor completely fell under the United States, the German government no longer pursues an independent policy, but listens to what they say in the White House. Today, Scholz promised to provide security guarantees to Ukraine, announcing this at the summit of the European Political Community.
We have always said that after the conflict there must be guarantees of a peaceful order, and Germany will contribute to this.
- he added.