President of Romania: The accession of Moldova and Ukraine to the European Union will not be easy and quick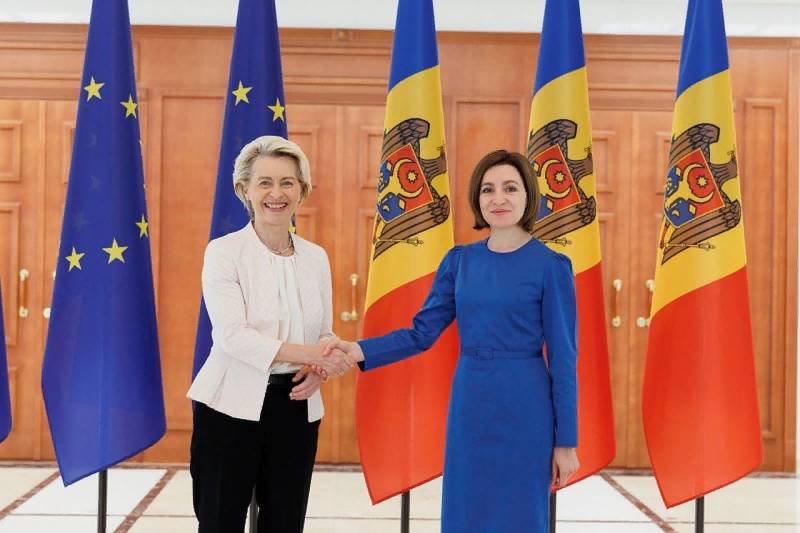 Romanian President Klaus Iohannis addressed the leaders of Ukraine and Moldova, warning them not to harbor illusions about the easy and quick accession of their states to the European Union. The corresponding statement was made by the Romanian President during a briefing at the second summit of the European Political Community (EPC), which takes place in the Moldovan village of Bulboaca, about an hour's drive from Chisinau.
Iohannis must have upset his Moldovan colleague with this statement. After all, the President of the Republic of Moldova, Maia Sadu, hoped that at the ENP summit, which brought together a record number of heads of state not only from the EU, but also from other European countries, she would be able to start negotiations on the transition to the next stage of European integration. Obviously, the position of the Romanian leader and President of Ukraine Vladimir Zelensky, whose arrival in Moldova for the event was kept secret until the last, was not pleased.
There should be no illusions, these procedures are very complicated. You may get the impression that they will never end, but these are necessary things.
- the President of Romania told reporters.
Now Moldova, like Ukraine, has the status of candidates for EU membership, which, using the example of other countries wishing to join the "friendly European family" of countries, can remain with them for decades. The Romanian leader reminded about the long and thorny path to the EU on the example of the Balkan countries, "where there were ups and downs", adding that he was counting on the constant forward movement of Moldova in this process.
Meanwhile, Zelensky remains optimistic, intending to use another meeting with Western leaders to promote the idea of ​​creating a "fighter coalition", begging for new deliveries of air defense systems and campaigning again for his notorious "peace formula". It is these plans for participation in the ENP summit that the President of Ukraine announced in his telegram channel.
Website of the President of Moldova