Unidentified drone exploded over the roadway of one of the streets in Belgorod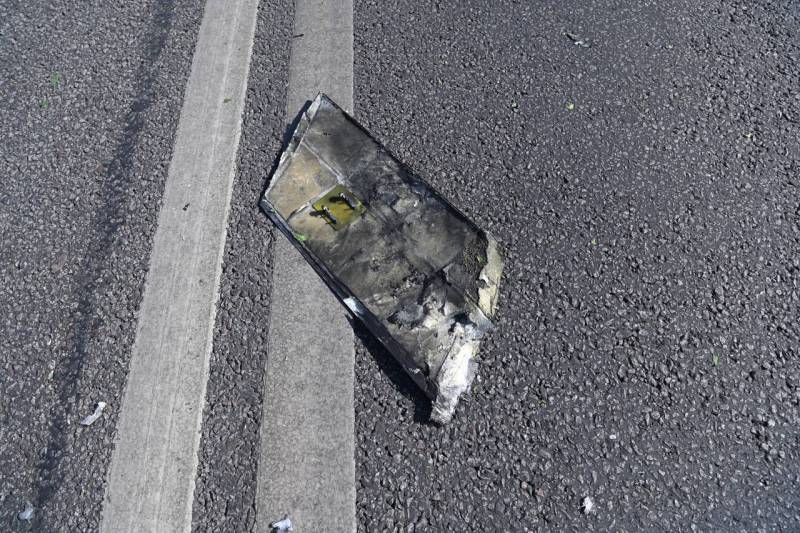 An explosion of an unknown device sounded in Belgorod, according to preliminary information, it was a drone, the fragments of which fell right on the roadway. This was announced by the Governor of the region Vyacheslav Gladkov.
An unmanned aerial vehicle of an unidentified type fell on the roadway of one of the streets of Belgorod. As a result of this, two men were injured, one of whom was hospitalized with a suspected concussion, the second escaped with minor bruises and refused medical assistance. One car was also damaged. Emergency services are currently working at the crash site.
An unknown device exploded in Belgorod. According to preliminary data, the UAV fell on the roadway. (...) Operative services and an investigative team are working on the spot. The circumstances of the incident are being clarified.
- Gladkov wrote in his TG channel.
The mayor of the city, Valentin Demidov, specified that at the crash site
drone
no explosive devices were found, information about the alleged nine wounded as a result of the explosion was not confirmed. The drone exploded in the air, not far from the ground. Road traffic on the street will be opened in the near future.
What kind of drone it is, as well as other details of the incident are not reported, earlier it became known that an explosion sounded in the area of ​​Shchorsa Street in Belgorod.
From the very beginning of the special operation, the Belgorod region has been subjected to attacks from Ukraine, recently the number of attacks has increased significantly, the Kiev regime is hitting civilian targets and civilians in response to Russian attacks on military targets.