The source called the reason for the write-off of the heavy nuclear submarine missile cruiser "Dmitry Donskoy" project 941UM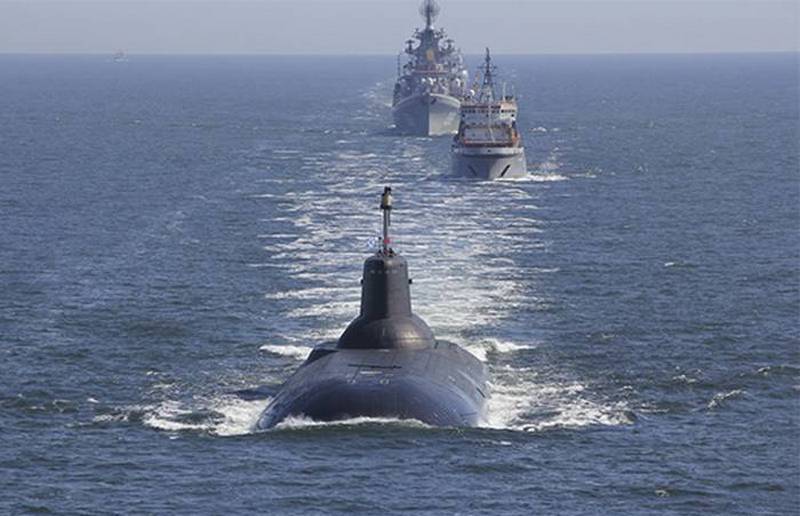 Heavy nuclear submarine missile cruiser "Dmitry Donskoy" project 941 "Shark" was decommissioned
fleet
from a nuclear reactor. This was told by a source familiar with the situation.
Termination of the service of the last "Shark" of the Russian fleet was associated with the development of the reactor core, the replacement of which was considered inappropriate. In addition, when making a decision to decommission a missile submarine, its 40-year service in the Northern Fleet was taken into account.
"Dmitry Donskoy" could no longer carry out combat service due to the development of the core of its nuclear reactor (...) the replacement of the core with a new one was considered inappropriate due to the very high cost of the operation
- leads
TASS
source words.
"Dmitry Donskoy" was withdrawn from the fleet at the beginning of this year and sent to await disposal. Currently, it is located on the territory of the naval base in Severodvinsk, along with two more submarines of this project, which have actually already rooted to the shore, but are still in reserve. The timing of the disposal of the last "Shark" has not yet been determined.
The TK-208 Dmitry Donskoy, a heavy nuclear-powered strategic missile submarine, is the lead in a series of six Project 941 Akula submarines. Laid down at Sevmash on June 17, 1976, launched on September 23, 1980, commissioned on December 29, 1981. In 2002, he underwent modernization, after which he took part in the tests of the Bulava missile. Today it is the largest submarine in the world and the last "Shark" of the Russian fleet. Three "Sharks" were disposed of not without the "help" of the United States, two more are in reserve.