The head of the administration of the city of Shebekino was awarded the Order of Courage by the President of Russia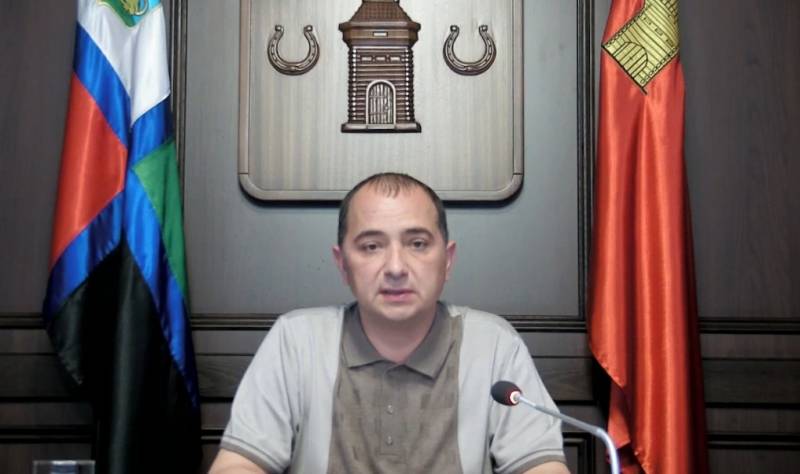 The Russian regions bordering Ukraine are increasingly under attack by the Ukrainian military. Especially in recent times, attacks on the Belgorod region have become more frequent.
In recent days, the Belgorod city of Shebekino, which is located a few kilometers from the border with the Kharkov region of Ukraine, has been on the lips. Intensive shelling from the Ukrainian side of this settlement took place yesterday and today. Eight casualties are reported. Several hundred children were taken out of dangerous areas.
For his courage and selflessness in the conditions of the Ukrainian attacks, Russian President Vladimir Putin awarded the Order of Courage to Vladimir Zhdanov, who heads the administration of the Shebekinsky urban district of the Belgorod region.
Zhdanov, 43, has been head of Shebekino since September 2018. Prior to that, he headed the administration of the governor of the Belgorod region.
It should be noted that if earlier attacks on the Russian border regions were carried out mainly with the help of
drones
or small sabotage groups, then, according to the Ministry of Defense of the Russian Federation, this morning two motorized infantry companies of the Armed Forces of Ukraine with the support of
tanks
.
Official page of Vladimir Zhdanov in the social network "VKontakte" / video screenshot