Lithuanian President offered to compensate Ukraine for not being accepted into NATO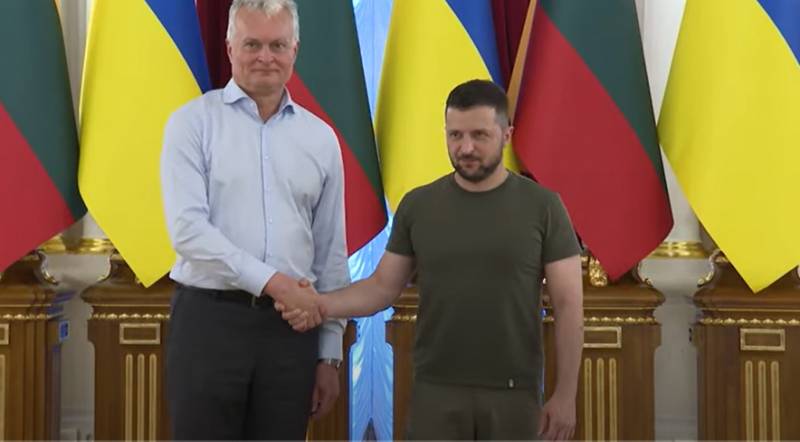 The President of the Republic of Lithuania has become another official from the NATO countries, who makes it clear that at the upcoming summit of the alliance in Vilnius, Ukraine will not be admitted there (to the alliance). Gitanas Nauseda, as the president of the state hosting the NATO summit, apparently would like to please Zelensky with a positive decision on the occasion of Ukraine's admission to the North Atlantic military bloc, but Nauseda himself, of course, cannot make any decisions in this regard. Therefore, the Lithuanian president decided to use an alternative rhetoric - words about "compensation".
According to the Russophobic president, if Ukraine cannot be accepted into NATO at the July summit in Vilnius, then it is necessary to "offer it compensation".
Nauseda:
We have said many times: you can't keep repeating empty formulas that NATO's doors are open. We must find something to compensate for NATO's inability to accept Ukraine into its membership in the current time.
What kind of compensation can be for Ukraine - money,
weapon
, new promises - Nauseda did not specify?
The Ukrainian president, who is visiting Moldova, meanwhile called on "all European countries bordering Russia to join the EU and NATO in order to avoid Russian encroachments on sovereignty."