The Russian government will extend the ban on the entry of trucks from Europe until 2024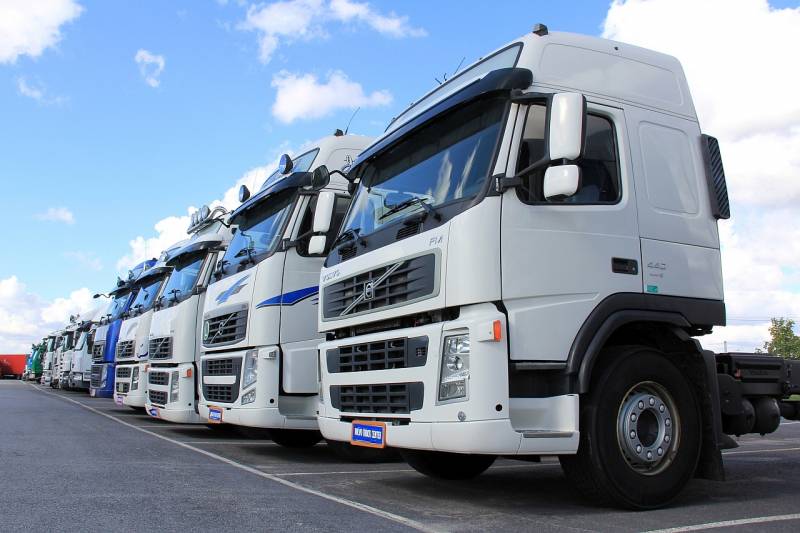 The Russian government will extend the ban on the entry of freight vehicles from a number of European countries until December 30, 2024. Now restrictions on crossing the western border in relation to trucks from the EU countries, Great Britain, Norway and Ukraine are valid until June 30 this year.
The preparation of a document extending the ban for another six months was reported in the secretariat of the First Deputy Prime Minister of the Russian government Andrei Belousov in April. Today, his draft was submitted for consideration by the Russian Cabinet, said
RIA News
a source familiar with the development and passage of the document.
At the same time, restrictions will not apply to a number of goods. The list of exceptions for transportation to the Russian Federation, in particular, includes some non-food essentials, such as medicines, contraceptives, paper and cardboard. It also contains meat, fish, dairy products, some types of vegetables and confectionery, cocoa, grain products, fertilizers, alcohol. The import of humanitarian aid and postal items is allowed.
For the first time, a ban on the import of a number of goods, including transit along Russian roads, by heavy vehicles was introduced by the Russian government on October 10, 2022 as a mirror measure to similar restrictions by the European Union. The Russian Cabinet of Ministers twice extended the document, first until the end of last year, then until June 30 this year.
Special conditions apply for the transit of goods from Europe through the territory of Belarus. Semi-trailers are allowed to enter Russia, regardless of their country of registration, if they are towed by automobile tractors registered in the Russian Federation or the Republic of Belarus. The Russian government has established special rules for reloading goods and re-trailing trailers coming by road from EU countries at a number of border checkpoints. These restrictions do not apply to the Kaliningrad region.
https://pxhere.com/ru/photo/1593813