In the previous article about the completion of the first AK-12 tests, I questioned that the refusal of tenders before adopting a new model is a very positive phenomenon. What was good before was unexpectedly a relic of the past, and even the specific requirements for individual firearms
weapons
The Department of Defense has been pushing lately. But not so long ago slipped
news
, that new requirements still give birth. And besides this "secret" Valery Gerasimov shared information about what to expect even in a military environment. Information, of course, scarce, but there is something to ponder.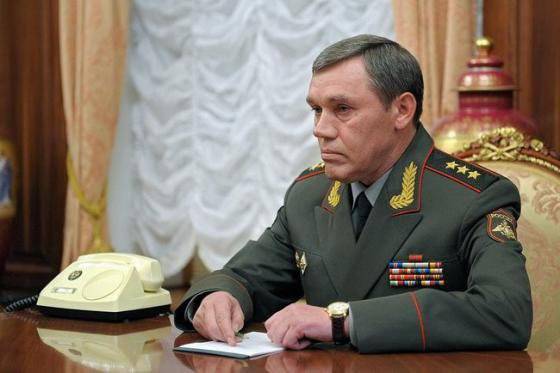 First of all, the Chief of the General Staff noted that the removal from office of Serdyukov does not mean that his reforms were completely bad and worthless. Naturally, something will be adjusted, but in general, everything will remain as planned. However, it is not yet known what will be changed and what will not. So it was noted that at the moment the main task will be the analysis of the education system and the military-scientific complex, and according to the results they will decide whether to change something or leave everything as it is. The results of this entire action can, of course, be predicted, but "wait and see."
Regarding the requirements for new types of weapons, nothing concrete was said either. It is known that they are, that they are quite feasible and do not slow down the previously set task of rearming the army by 30% by 2015 and increasing these percentages by 2020 to 70-100. And the conversation is not only about machine guns or pistols, which also can not but rejoice. However, it remains a big question whether those weapon models for 2020 that are available now will be relevant. So, for example, in the West they have long been talking in whispers about cartridges of 6,5 or 6,8 caliber instead of 5,56 for machine guns, but we can not expect similar ammunition everywhere with a guarantee before 2020. Well, even if by some miracle they appear in the 2020 year, when, under good circumstances, the re-equipment of the same new machine will be completed, then it will take another 10-20 years for them to be applied everywhere. In general, the current situation is not encouraging. On the other hand, these are only plans, and they tend to change, so little hope remains.
Since the creation of new products of the military industry requires a lot of effort, since it is more and more difficult to come up with something fundamentally new, many are trying to improve the performance in terms of reliability or durability, and then push the resulting "product" into the army. In order to prevent such phenomena, a separate structure will be created to control the conclusion of contracts, as well as to control the quality of products supplied to the army. In general, khe-khe, you know ...
A few words were said about the training of soldiers and sergeants. So, according to the chief of the General Staff, one year of service turned out to be quite enough to make a person a specialist in his field during this time. Posts that require more thorough training will be assigned to contract soldiers, the number of whom are planning to increase by 50 thousands annually. The only question is who will hold these positions, while the number of contractors is not enough ...
In general, it seems that the information about anything, so told, is tops, but on the other hand, there is something to think about. Although, perhaps, this is just an "empty ring", to which I was too pessimistic.