The article is posted on the rights of information cooperation.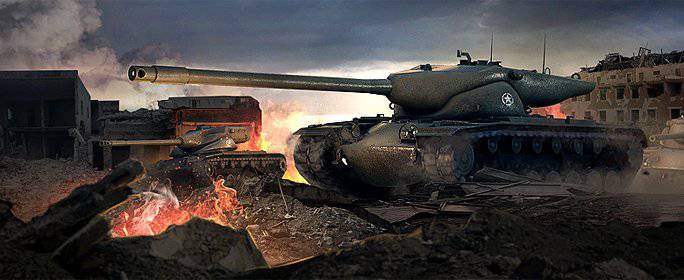 8.2 Update for World of Tanks leads to the battlefield a unique branch of US technology
December 6, 2012 - Wargaming, a world-famous publisher and developer of online games, announces the release of Update 8.2 for the Tank of MMO action World of Tanks. With the release of version 8.2, players became available unique to the American line
Tanks
with loading drums and swaying towers. In addition, the fleet of premium vehicles received reinforcements in the form of the French heavy tank FCM 50t, as well as the British heavy TOG II and tank destroyer AT-15A.
The release of the Chinese line of tanks, the game balance of which passes the final stage of grinding, will take place with the release of the next update.
In addition to introducing new technology, the 8.2 version introduced improved versions of four maps: Prokhorovka, Redshire, Erlenberg and Ruinberg.
About Wargaming.net
Wargaming is one of the world's largest publishers and developers in the free-to-play MMO market. The company was founded in 1998, and during that time managed to turn from a group of enthusiasts into an international corporation with more than 1200 employees and has released about 15 games.
Currently, Wargaming is working on a military series of MMO games dedicated to tank, air and sea battles of the mid-20th century. The flagship project of the company, tank! The World of Tanks shooter managed to win numerous awards from leading gaming titles and become one of the most successful MMO projects. Air of World of Warplanes is on the list of the most awaited 2012 releases of the year, and the third World Wars Warships project dedicated to warships scheduled for 2013 year.
In June, 2012, Wargaming announced the service Wargaming.net, which will become the center of a new gaming universe, uniting all MMO-projects of the company on the portal
www.wargaming.net
.
More on
www.wargaming.com