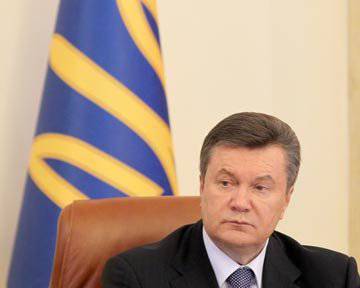 The number of Ukrainian Armed Forces will be significantly reduced, and the call for urgent military service will be terminated - the country will create a professional army, in which they will serve only under contract, announced President of Ukraine Viktor Yanukovych.
"An analysis of recent armed conflicts shows that victory is achieved not by the number of troops, but by their high level of training, equipment and professionalism," Yanukovych said during celebrations devoted to the 21 anniversary of the Ukrainian Armed Forces in the Officers' Club in Kiev . In this connection, he noted, the tasks, structure and system of the Armed Forces of Ukraine will be revised, Interfax reports.
The reform of the Armed Forces, previously developed by the Ministry of Defense of Ukraine, entails a reduction in the number of the Ukrainian army over the next five years from 192 thousand to 70 thousand people and the abolition of military service in the troops before the 2017 year.
In Russia, the military leadership regularly repeats that in our country, the abolition of conscription and the transition to a fully contract army are not yet possible. A few days ago this position was confirmed by the new head of the General Staff of the Armed Forces of the Russian Federation - there will be no change of course, and no one plans to fully staff the Russian army with contract soldiers. Nobody is going to refuse the appeal either, but also to increase the service life by conscription - also, Valery Gerasimov noted.