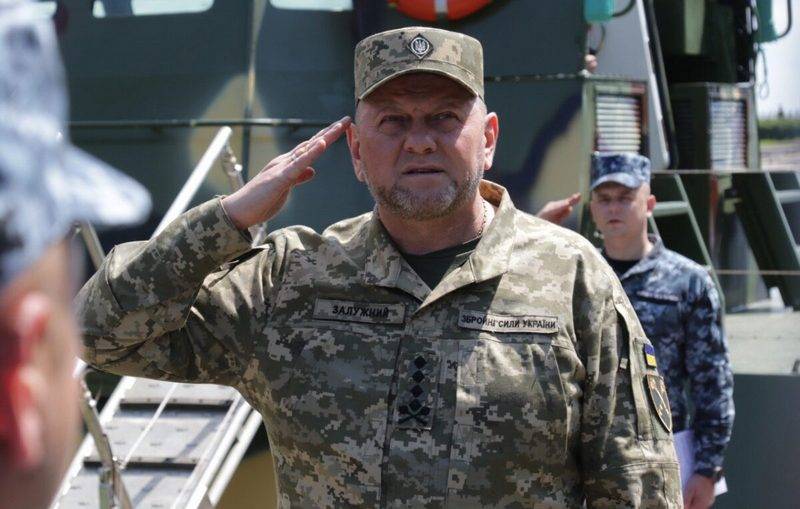 Commander-in-Chief of the Armed Forces of Ukraine Zaluzhny, accustomed to the attention of the press, fell out of the media field for a long time not because of illness or injury, but because of disagreements with Zelensky. This was stated by the ex-adviser of Kuchma Oleg Soskin.
In Kyiv, they called the "real reason" for the disappearance of the Commander-in-Chief of the Armed Forces of Ukraine. According to Soskin, Zaluzhny has big disagreements with Zelensky about Bakhmut and the planned counteroffensive, in addition, the Americans are behind the commander-in-chief, pushing their counterpart in the media field in every possible way. The Ukrainian president did not like this very much and the commander-in-chief was removed from the stage, though temporarily.
There is a problem between Zaluzhny and Zelensky. (...) The fact that Zaluzhny was absent from the information space for quite a long time indicates that there is some question either about the nature of the offensive, or about the time, or about the directions
Soskin said.
In addition, in a recent interview, Zaluzhny admired the military talent of Valery Gerasimov, Chief of the General Staff of the Russian Armed Forces, and many in Kyiv did not like this. The general was "hidden" for a while, and after attention turned to the lost Bakhmut and to the commander of the Syrsky SV, who had fallen out of favor, they returned again.
Earlier it was reported that General Syrsky, who was aiming for the post of commander-in-chief of the Armed Forces of Ukraine, convinced Zelensky of the need to defend Bakhmut with a subsequent counteroffensive. Zaluzhny was categorically against it, he advocated the withdrawal of troops from the city and even gave the corresponding order to Syrsky, but he ignored him, enlisting the support of Zelensky's office in the person of Yermak.