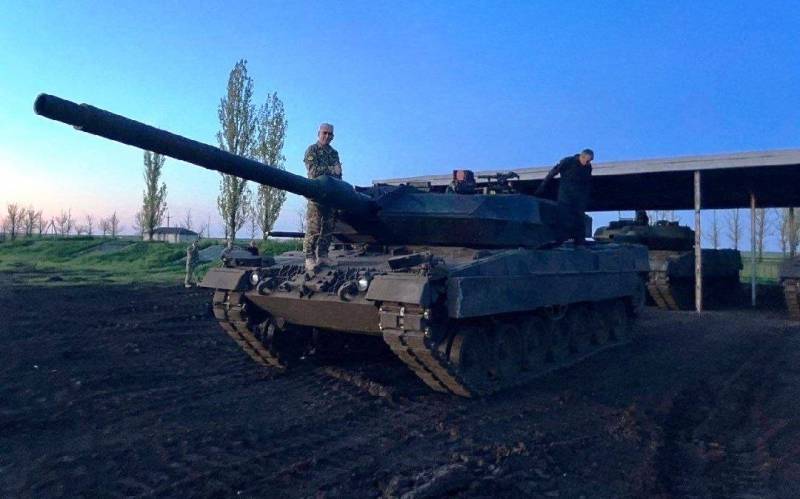 Western received by Ukraine
Tanks
until they participate in battles, Kyiv keeps them in reserve, but this will not last long, the counteroffensive of the Armed Forces of Ukraine is ahead. In the meantime, Ukrainian tankers are training to hit Russian tanks.
According to Ukrainian resources, the Armed Forces of Ukraine tested the Leopard 2A6 tanks received from Portugal, there are three of them in the Ukrainian army. There are 18 more similar tanks transferred by Germany, but they are not mentioned in the publication. The Soviet-made T-62MV tank, allegedly captured, was chosen as targets. From what distance the Leopard 2A6 MBT was fired, as well as other details of the shooting are not given, it is only stated that in the end the German shells pierced the Soviet armor.
Completed training, personally examined by General Kovalchuk. We're moving east
- said one of the Ukrainian tankers.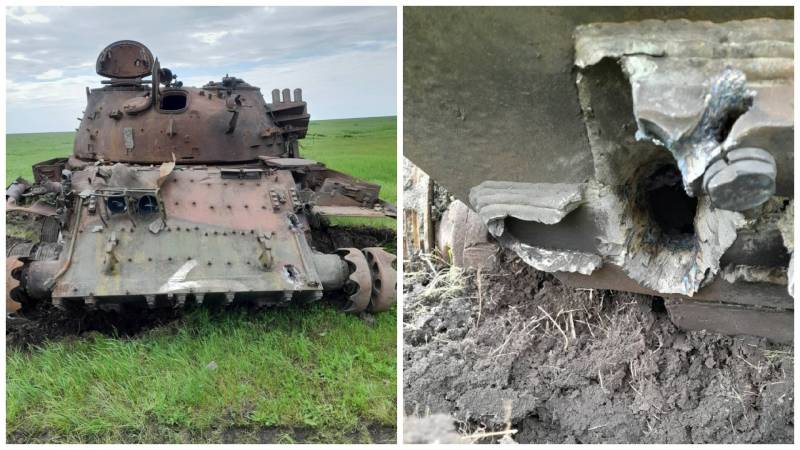 It is assumed that the shooting was carried out with DM-53 or DM-63 shells of 120 mm caliber, which are included in the ammunition load of Leopard 2 tanks.
To date, the Armed Forces of Ukraine are armed with 21 Leopard 2A6 main battle tanks, three of them were supplied by Portugal, the rest - by Germany. All equipment was delivered to Ukraine in March of this year. The Armed Forces of Ukraine do not have more tanks of this modification, the bulk of the rest are Leopard 2A4. There was still an opportunity to get Leopard 2A6 from Greece, but the Greeks resisted and refused to transfer the equipment to Kyiv.
Reports of the appearance of German tanks on the line of contact appear from time to time, but there has not yet been reliable data.