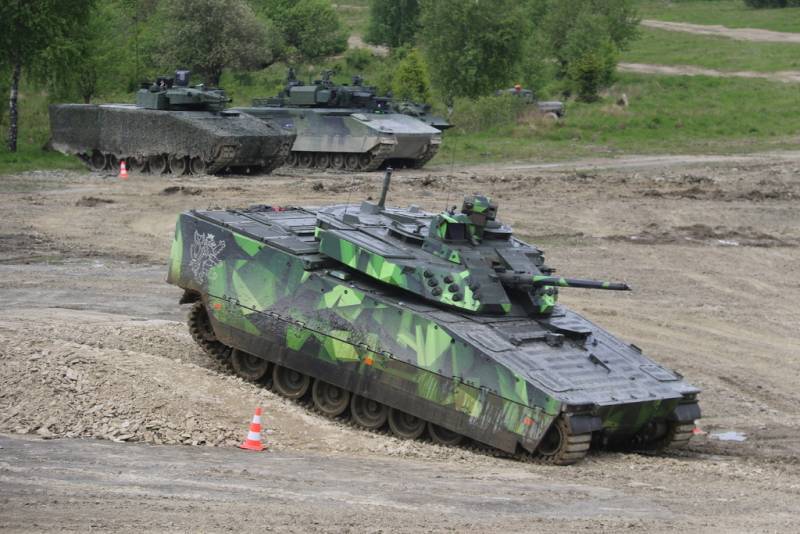 The Czech Republic is switching to Western armored vehicles, a contract for the supply of Swedish CV90 MkIV infantry fighting vehicles has been signed. This was reported by the press service of the Ministry of Defense of the Republic.
The Czech military department signed a contract for the supply of CV90 Mk IV infantry fighting vehicles and vehicles based on them with a total of 246 units, earlier it was about 210 armored vehicles with an option for another 36. Apparently, they decided to buy in Prague right away. The production of armored vehicles will be deployed at the enterprises of BAE Systems AB / Land Systems Hägglunds AB in Sweden and at enterprises in the Czech Republic. The agreement stipulates that at least 40% of the armored vehicles will be produced by the Czechs.
All this will cost Prague 2,71 billion dollars, deliveries of the first armored vehicles are planned as early as 2026.
The fact that the Swedish BMP CV90 Mk IV became the winner of the tender to replace the Soviet-made BMP-1 and BMP-2 in service with the army, which lasted from 2014, was reported last year. In total, the Czechs planned to purchase 210 new infantry fighting vehicles. Several manufacturers of armored vehicles participated in the tender, but by 2019 four companies had reached the final: BAE Systems with the CV90 Mk IV infantry fighting vehicle, Rheinmetall with the KF41 Lynx infantry fighting vehicle, Krauss-Maffei Wegmann (KMW) with the Puma infantry fighting vehicle and General Dynamics with the ASCOD 2 infantry fighting vehicle .
Later, the Puma BMP dropped out of the competition due to a completely uninhabited tower, this option did not suit the Czechs. In 2021, comparative tests of the CV90 Mk IV, KF41 Lynx and ASCOD 2 began, as a result of which the Czech Ministry of Defense put forward new requirements for vehicles, which forced Rheinmetall and General Dynamics to withdraw their proposals. In the final, only the CV90 Mk IV with a new turret, designated CV90CZ, remained, and the Czechs will buy it.